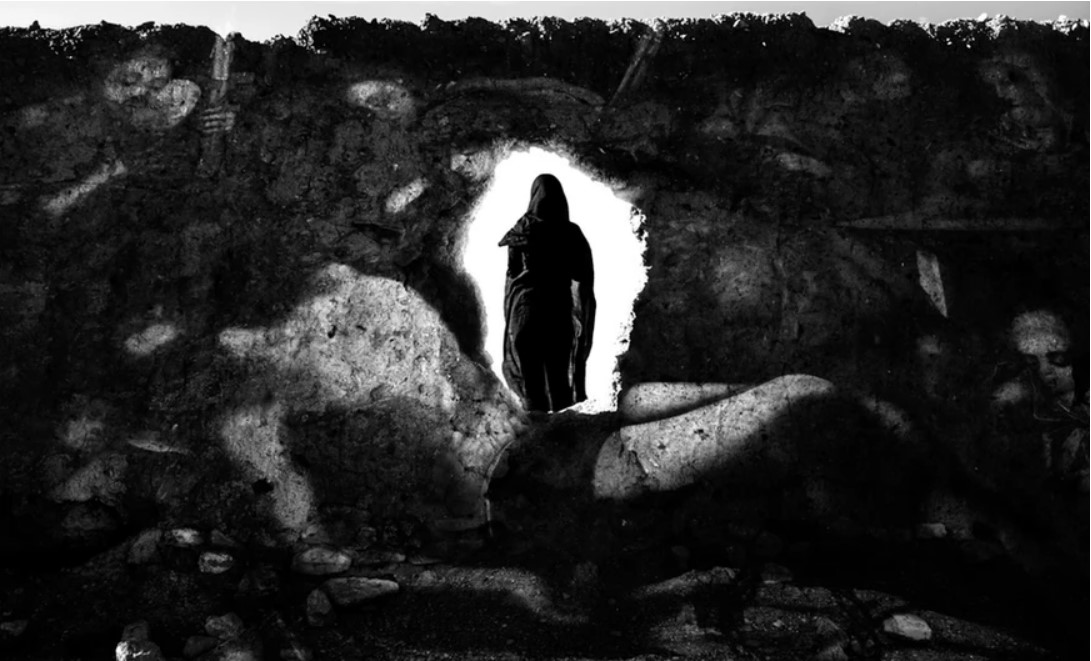 -Armin, we would love to hear your story. Can you briefly walk us through yours?
Undoubtedly, the structure of my story is influenced by my environment.
Like everybody else, it is affected by family, city, country, etc. However, these effects are sometimes not direct and obvious. This means that you may find someone who did not become a doctor because he was in a medical university! Or at least they have kept away from that field. For me, too, although my father is an artist and our home environment was always cultural because of my mother and his management. Still, my society is not so happy with someone who spends their entire life in culture and art and has an artistic life. I say this honestly and clearly. So, I stayed away from exactly what today's society of where I live wanted from me.
Forgetting, consumerism, money, not searching, and ...
And I did what they didn't encourage me to do.
I started searching.
Because I had questions.
I didn't find any answers at all, and hundreds of other questions were added to them.
I'm still searching.
This is my story.
I was born in 1995. I had a very lively, exciting, and mischievous childhood and adolescence. I gained various art experiences at my father's art institution, which I call it curiosity myself. I studied physics in school so that I might know where I am and what the world is. With the entry of the camera into my life as the prize for being the top student, going to school diminished, and the role of traveling and seeing became much more vivid. And I worked without knowing that my work was going to be shown and seen in many different parts of the world. 
Without knowing that my works, which originate entirely from my feelings, thoughts, and mind, will receive many awards and be welcomed by judges and organizers.
Working was a discovery for me.
Every time I tried and still do to find a way to better express what I feel in my heart and mind.
And today, anyone who asks me a question realizes that for me, art is our common language as human beings, regardless of race, language, or geography in which we were born or live.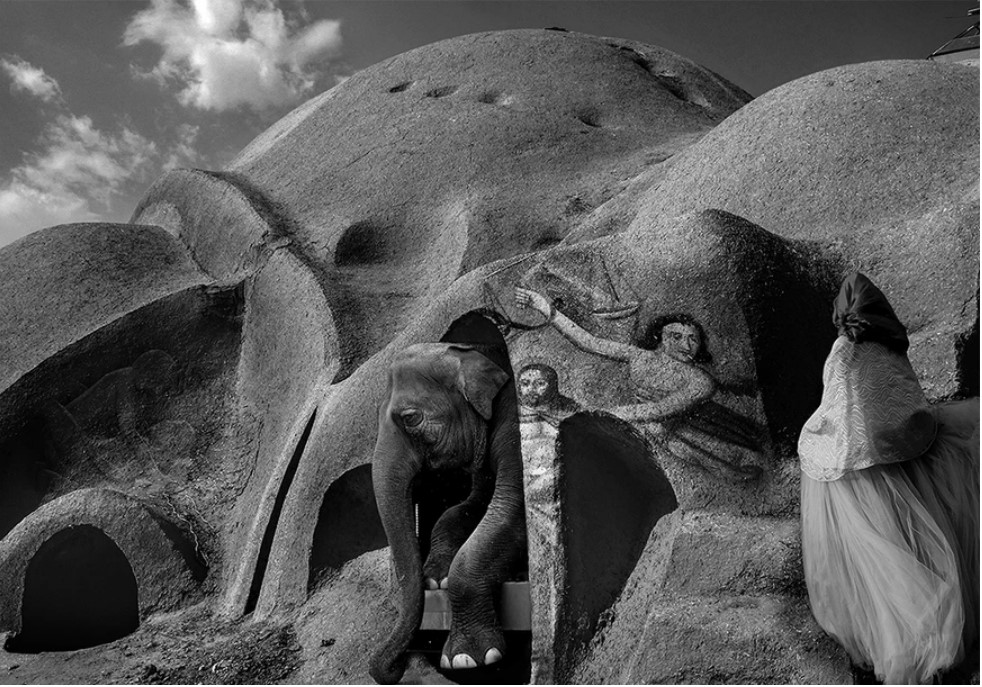 -Any artist would tell you that their artwork is their voice. What did it take to find your voice as an artist?
Above all, I "saw" impartially. Meaning I tried to observe and see what is in the more hidden layers of the truth of what is happening around me.
Especially since today, every camera is a tribune. A microphone. According to you, every work is a voice.
Imagine this picture that every person is holding a microphone and shouting without knowing what he is saying! And for what? Of course, it's only noise there. No one hears someone else's voice to think about what they say?! Some people seeking encouragement and attracting the crowd! Maybe the same as likes, followers, and ...
This was and is my main and initial effort.
First, I don't consider myself just a photographer. I'm an artist who now, my expression tool is photography, so it is not like that I pick up my camera every day and go out on the street to take a photo and share it with the audience and get likes.
Above all, if you think my work is my voice, I have tried to know what I use my voice for, what meaning, and what sentences. To respect myself and those who listen to me a lot and say it out loud and clear. Say something I have thought about before and believe in and being honest with.
And such a choice has implications and prices to pay beyond the scope of telling it here.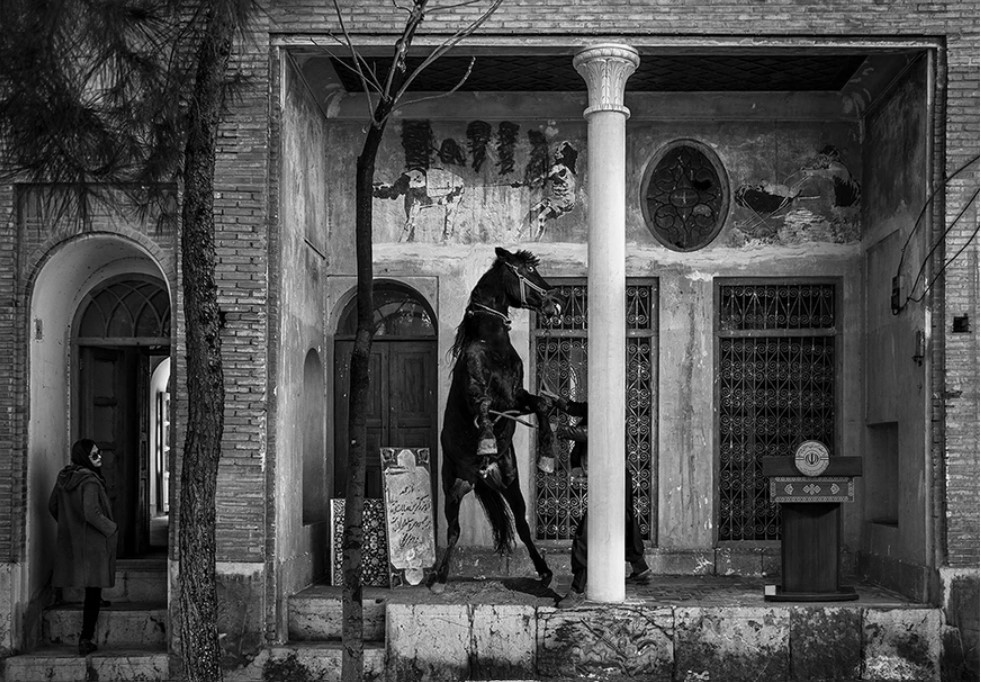 -What advice would you give on knowing what and how to share your work, and when not to.
When I was 15-16 years old, it was about one or two years that I had completed one of my first series, which was an experience for me. At that time, that kind of photography was really a curiosity and a personal discovery because I had not yet studied art history at that age, and I didn't know much about photography processes. I was only working directly and was under 15 years old, traveling and watching and observing.
I remember that I had created the series deeply from my own feelings and mind. I was an empiricist and experimenting in art, and I didn't have a teacher. I remember that I wanted to show the works to people at that age and when the series was ready! Interestingly and maybe unbelievably, the works were the size of an exhibition, but I wasn't focusing on audience classification. I mean, maybe I didn't even know and didn't want something called an exhibition! Enclosed in a special place in a building! I wanted and liked for people to see it. When it needed licenses and these ridiculous things to do such a thing in the city, I said to myself: Well, I share it on the Internet! For everyone to see from anywhere in the world. My goal was really that they hear the voice of a teenager in the corner of the world. I'm happy now that I think about it! Anyway, it was supposed to be this way, and besides that, it would be shown to experts because of my job's professional form. That means a gallery! But I remember that a few people who have worked for years as guides said that the works are great, and you are a talented young man, but do not have the exhibition now! But they didn't say why and when to have it! As a matter of fact, those same words were done, and not my feelings!
Well, the works were seen in many countries. They also won awards, but I should say that they were never shown independently in Iran. The works are from 2011. Now, after all these years, they still haven't been seen! I don't know how to say it, but for me, showing the works are part of the process of creating the works. For me, showing and presenting is not a stage and level after creating a work of art!
Not that the work will be published as soon as the production process is over! No! For me, there must be a reason for its show too! It must have its own type and conditions! How and where! Now, among my works, there are series that I have not shared yet, and there's a series that will be released immediately, as soon as it's completed.
I told this to say that you can't even count and rely on other people's opinions so much. Even the experts. Even the people who have more experience.
The artist must experience and experiment independently too. Do you know what I mean? We're talking about art here.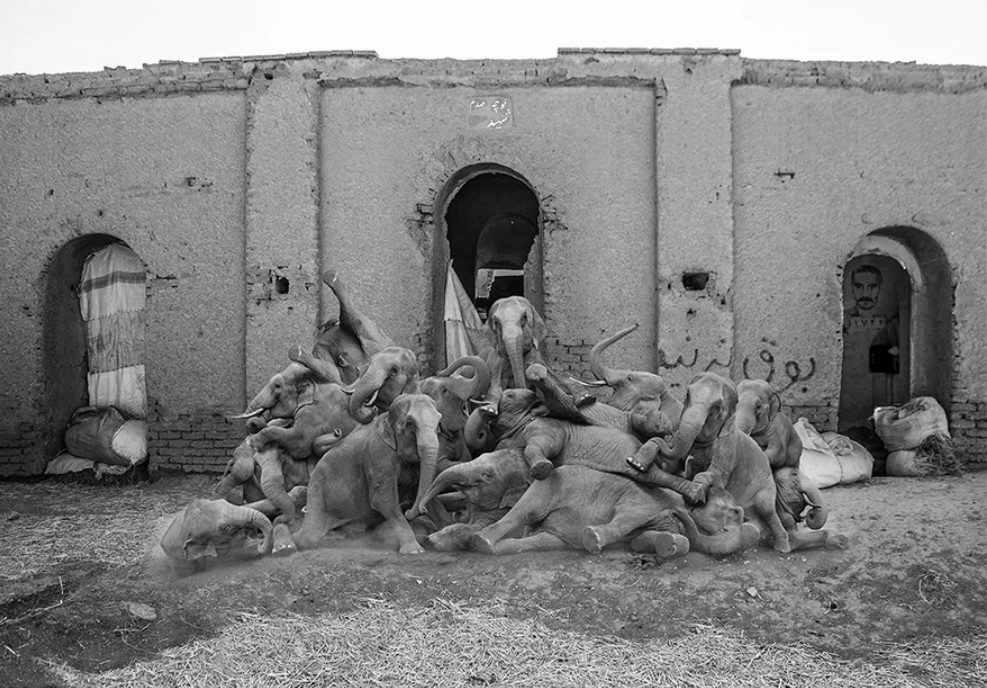 -In your view, what is the biggest issue artists have to deal with?
I don't know.
I don't know the biggest problem and issue. But I know there are different issues that their scale and the amount might be equal, or they may depend on where the artist lives and works.
Some may refer to financial problems. Some to how the artist represents themselves and their art.
But for me, I don't have an answer. Because I think that is an issue itself when problems and issues replace challenge and creativity. Therefore, it doesn't matter what the issue is and how it is.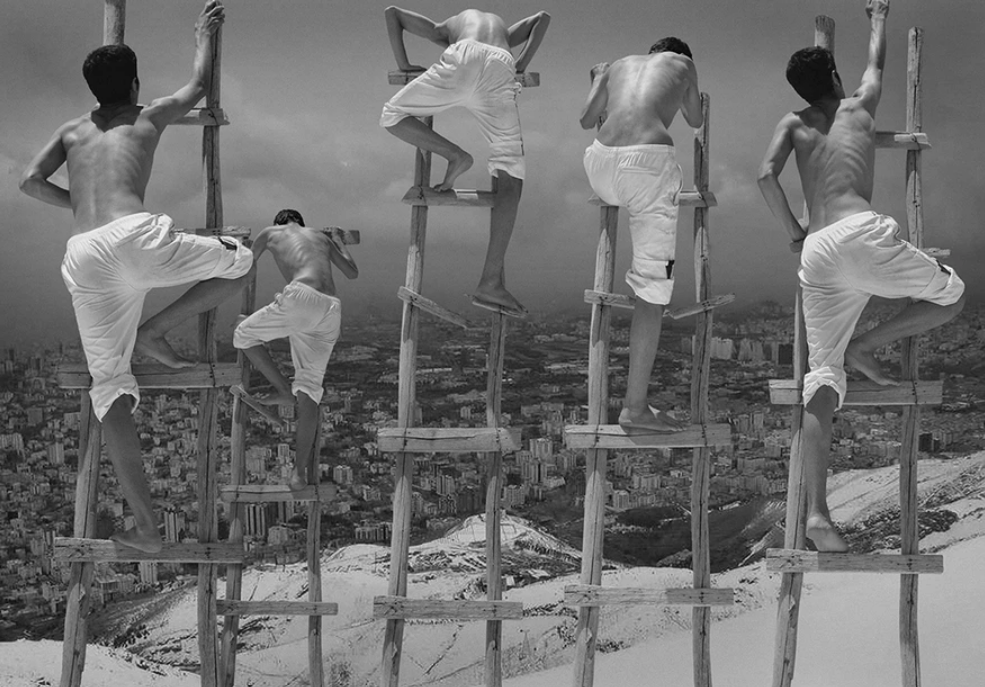 -What's the best way for someone to check out your work and provide support?
Definitely, it's really good to be done through myself and, in this case, through email.
The possibilities the Internet gives us all are wonderful.
I check my emails myself every day with total focus.
My website is (arminamirian.com) and my Instagram (@arminamirianart) and other social media platforms.
I have a very careful and precise assistant who checks the items she's in charge of, and on the other hand, I have a very professional and excellent agent in Europe, and their website is a good choice too (janetradyfineart.com).
Art is a world full of peace, beauty, and great feelings. Even if it's supposed to describe pain or bitterness, it will make it beautiful, lovely, and human.
Art is the mutual language of humanity... It doesn't matter where you are born, if your heart beats for human wisdom and a world without violence and seeks freedom, you can talk to people of different countries with a musical piece.The thing that never makes my series and works to start from somewhere and end elsewhere... just like the truth... where the sea ends and the sky begins... I start a dialogue with my audience despite race, language, and birthplace.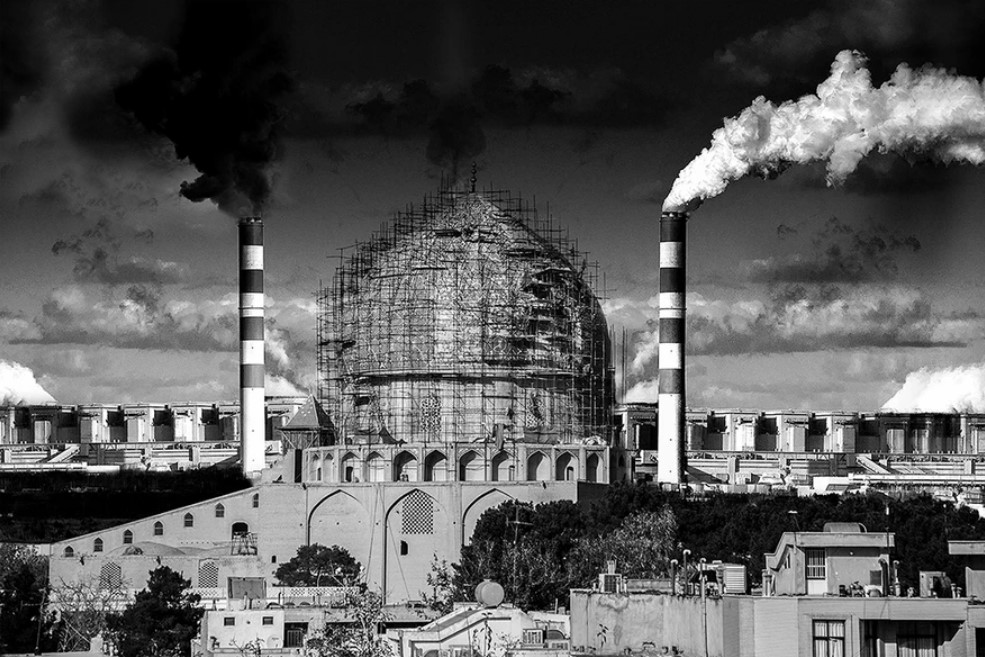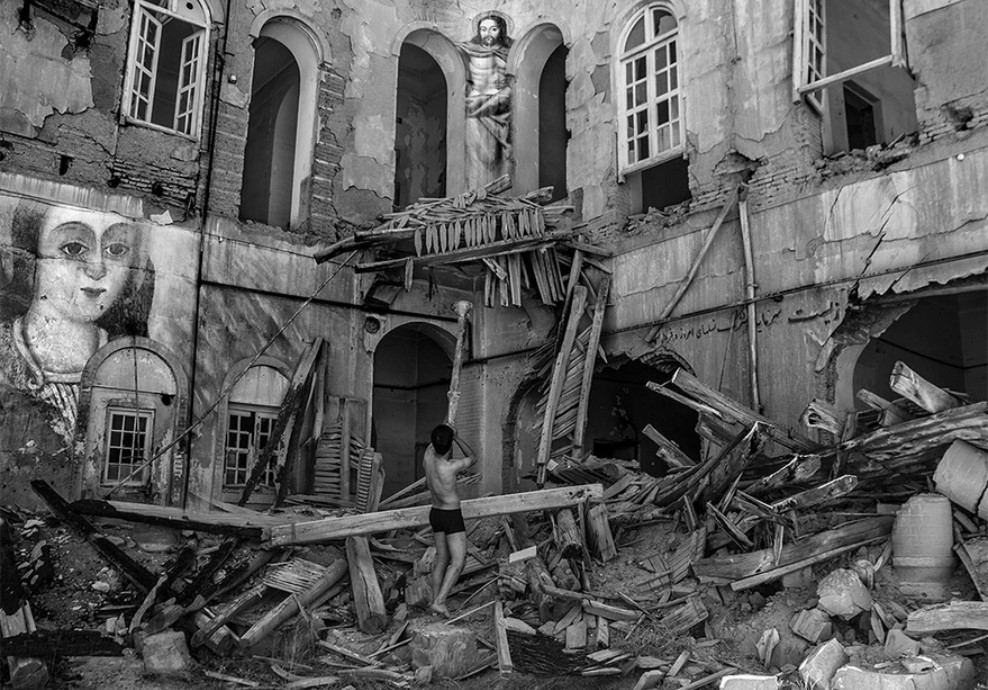 "Iran is a rich depository of contributions in the field of art, architecture, music, literature and cinema. The city of Isfahan, in particular, of opulent architectural structures and is the birthing ground of many prominent Iranian artists and prominent figures. It is also the home of Armin Amirian, a photographer and artist who, inspired by the work of many before him and the plight of his country, has chosen to create dynamic interpretations of the collective experiences of boasts his people." (By Jill Tan Radovan)
Armin started working professionally in the field of photography and cinema at the beginning of his teenage years. He has contributed to more than 100 festivals and exhibitions throughout the years and has received multiple international awards such as Young Author Award of 29th Caminos de Hierro (Spain 2018), The Jury Prize of Fomenar (2017), Golden medal of Asahi Shimbun Photo Awards (Japan 2015), Teenager of The Year of Warsaw's Graphic Biennale (Poland 2012), MIFA Photo Awards Winner (Russia 2014), two-time winner of "Iran's Image of The Year Festival" (2015,2017), etc.
He has been honored with titles from art centers such as Ooshot (France 2018), Farhang Foundation (USA 2017), Fletcher Art Festival (USA 2016,2014), SIENA Awards (Italy 2015), Golden Bee Biennale (Russia 2014), Al-Thani Photo Festival (UAE 2012), etc.
His works have been sold at auctions like the Sotheby's and are available in collections and art foundations such as Ooshot Awards (France), Spanish Railways Foundation, Fletcher H. Dyer Foundation (USA), etc.