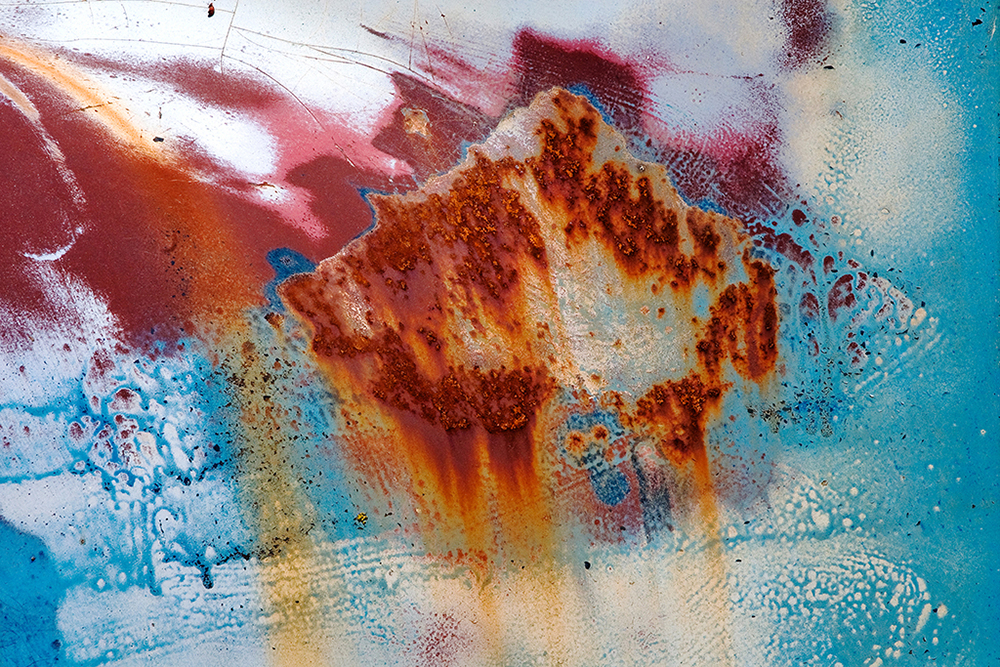 -CE, what inspired you to explore vintage salvage and boat yards, and how did you start with this approach?
I have always loved antique automobiles and bought my first car, a 1936 Pontiac, as soon as I got my driver's license after I turned 15. I bought another vintage vehicle, a 1929 Essex Super Six, a year later and soon became a habitué' of the local vintage car boneyard sourcing parts for the two of them and later a '41 Packard and a '54 Nash.. In doing so, I couldn't help but notice the incredible visuals I found there: sections of damaged & patinated cars that looked like some of the best abstract art I had ever seen. I was given a camera early in my college years at RISD and went straight to the boneyards to capture the wild art I had discovered there. My senior year at RISD, I studied under Aaron Siskind (who also had an affinity for peeling paint & the like). From those early days, I have always sought to capture this wild art.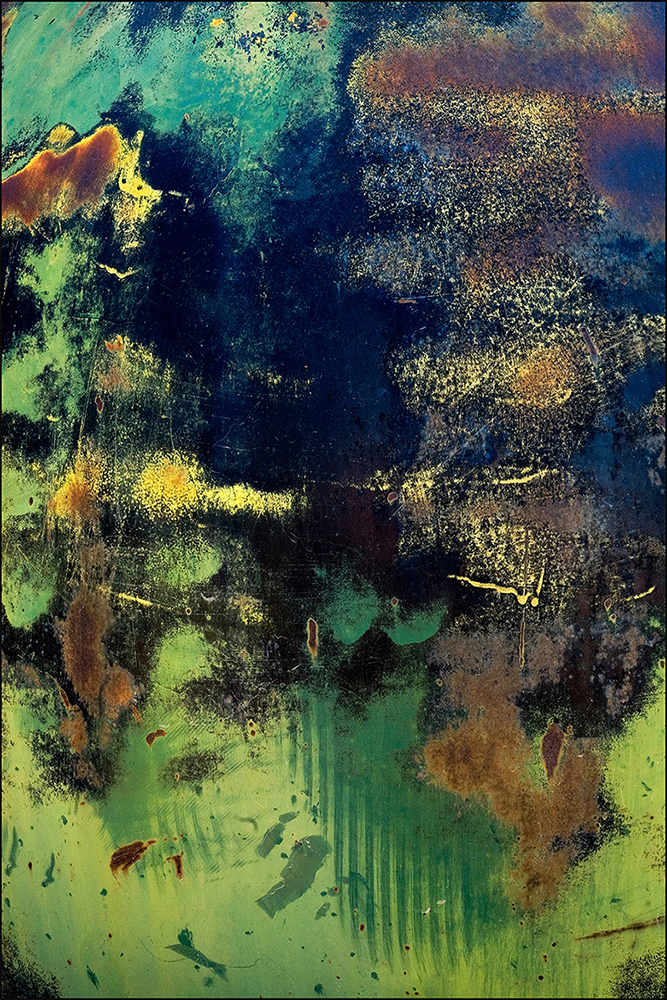 -Could you describe the process of selecting and composing your photographs? How do you decide which images to capture, and how do you approach arranging the visual elements within the frame to create your desired effect?
I always keep an eye out for locations that may be interesting ….. vintage car boneyards, boatyards, scrapyard abandoned properties …any place that may harbor older objects that show layers of use, reuse, misuse, corrosion, decay, deterioration, and layers of time. Once I find a site, I plumb its depths to find interesting compositions that excite my eye.
I am primarily interested in color, texture, patterns, and composition, not identification or scale.
I approach each image trying to balance the composition within the viewfinder's parameters. .. sometimes it takes multiple shots that I can stitch together, sometimes it takes photo stacking to get the depth of field I desire.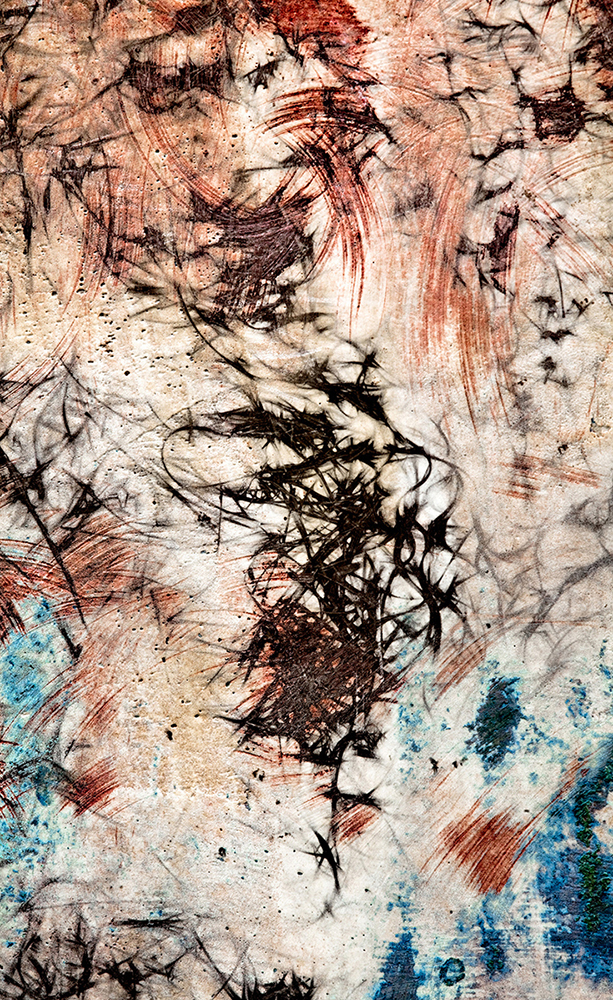 -Nature and chance play significant roles in shaping the subjects you photograph. How do you embrace or incorporate the unpredictable elements of these environments into your artistic process?
While I do shoot some natural objects: wood, rock, and water, I mostly like the effect that nature and time has on man-made objects, creating art that was never intended.
Even though my familiarity with rust, old safety glass, peeling paint, cracking paint, and the like; guides me to predict what could be promising locations, there are always amazing surprises. You never know what you may find; the exploration and discovery are the fuel for the art (along with the mystery of the subject's history; what happened to create the state that it is in?).
I also so enjoy the irony of a beautiful image that is made from a section of something ugly such as a rusty dumpster. What you don't know might delight you; I usually do not reference the identity or the scale of what I photograph, letting the abstract imagery coax a personal interpretation contingent upon the viewer's experience and imagination.
"It's not what you look at that matters, it's what you see." - Henry David Thoreau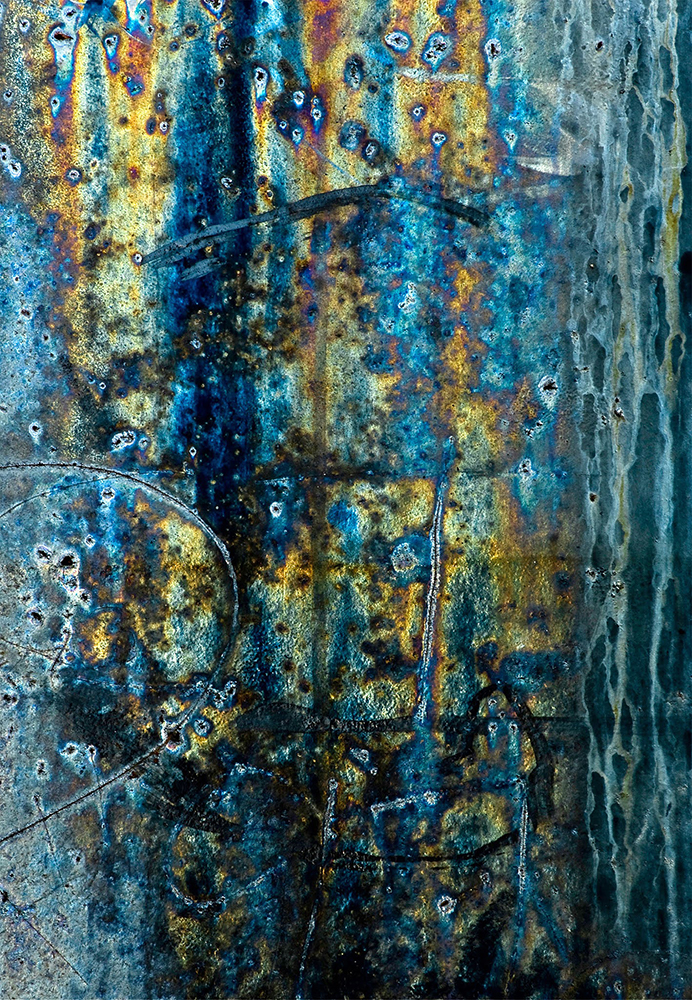 -CE, we'd love to hear your story and how you got to where you are today, both personally and as an artist.
Several years ago, I started the Farrago Series: layering abstract details of found objects: combining rusty car fenders with boat hulls, dumpsters with broken glass, etc., to create abstract images from an improbable fusion of actual objects.
I have also been shooting with a drone, looking for abstract patterns & compositions from the air.
My gravel pit series, shot with my drone, also emphasizes color, texture & composition; I capture the unintentionally artistic abstract patterns made by the men who are constantly moving, sorting and piling various gravels with heavy equipment. They create designs in the earth, the beauty of which, I assume, they are quite oblivious, as their unwitting artistry can only be appreciated from above.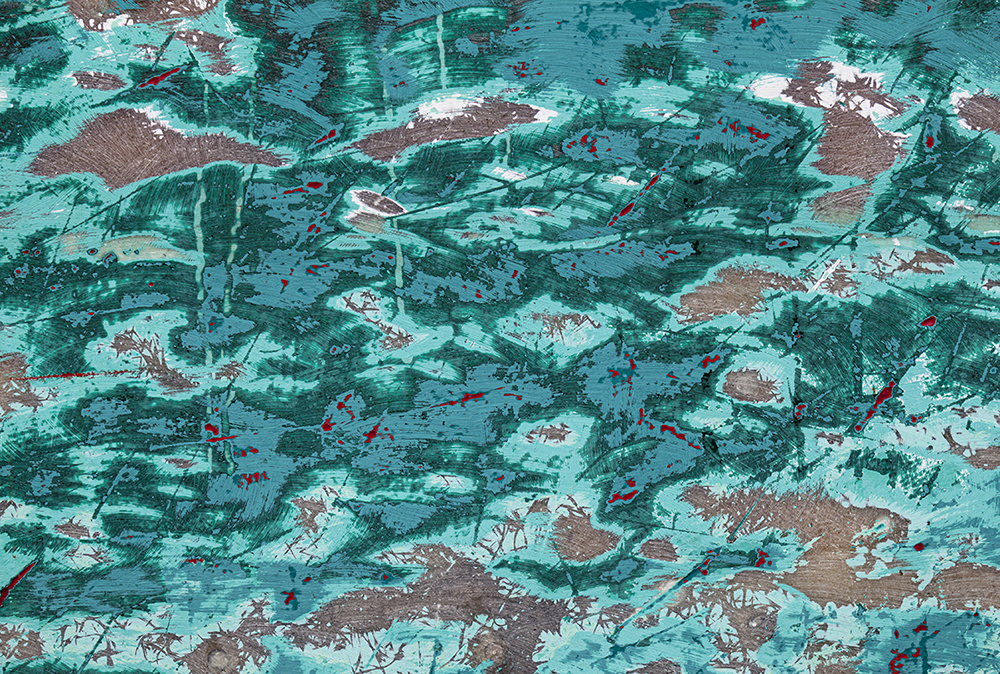 What's the best way for someone to check out your work and provide support?
My website:
Instagram:
Contacting me at cmorse1@maine.rr.com
Visit galleries that are having one of my exhibits or a group show in which I am included.
I am always looking for galleries and art agents who will represent my work.
Also, I am always looking for leads on promising locations throughout the States & Canada. Very few of the vintage boneyards are left in the Northeast; most have been sold off or crushed. I am soon planning a trip down the east coast and across to the Southwest. Any tips on vintage vehicle boneyard locations are greatly appreciated!
Of further interest, perhaps:
I have been creating surface and textile designs (including a line of silk scarves) from modified elements extracted from my images.
Silk by Christopher elegant satin scarves fashion couture accessories
Project: Beyond Recognition
I spend a lot of time in vintage auto salvage yards and boatyards where I discover incredible visual elements that inspire me in the same way as the great abstract painters. I hunt for this wild art, looking for patterns, color, texture, and composition in subjects both man-made and natural. These subjects are embellished by chance and patinated by nature, carrying an unspoken history of random events that can only be guessed or imagined. There is no reference to the identity or scale of what I photograph. The abstract imagery coaxes a personal interpretation contingent upon the viewer's imagination.
"It's not what you look at that matters, it's what you see." - Henry David Thoreau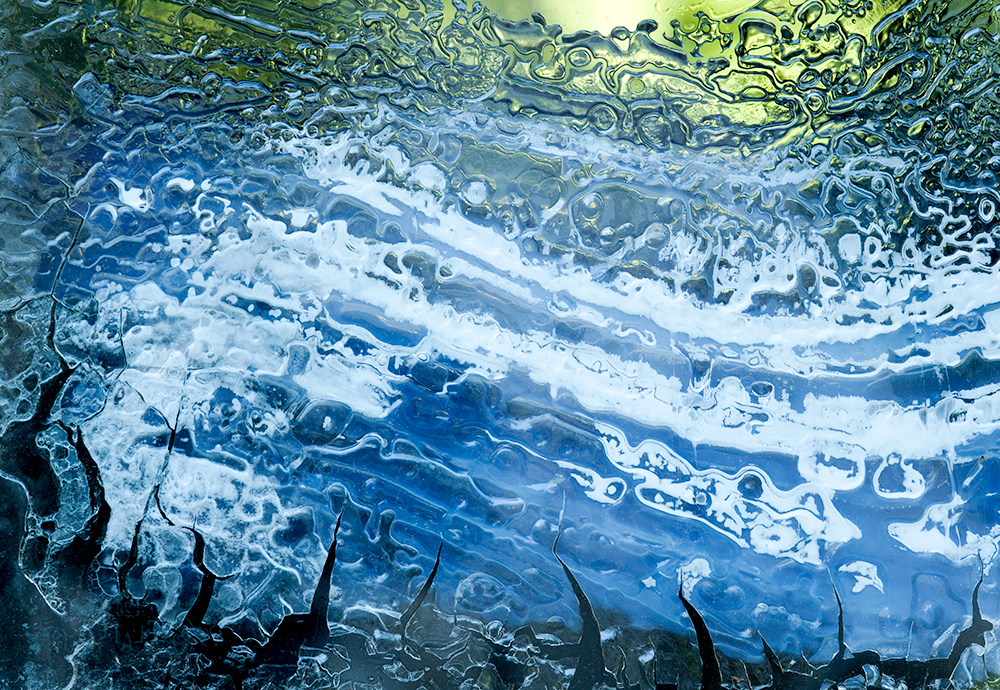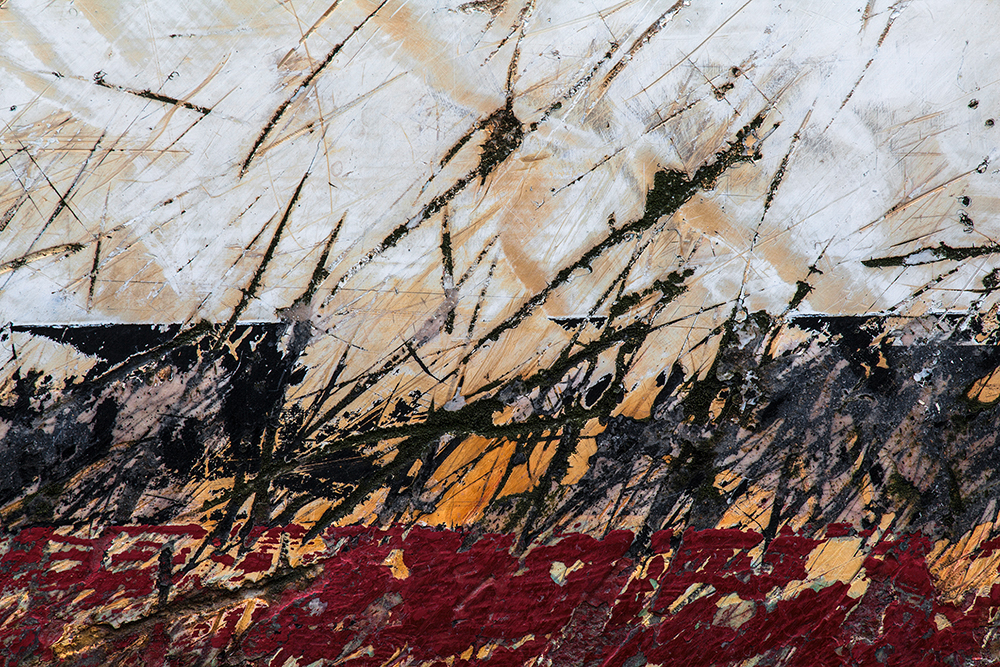 CE Morse was born in Camden, Maine. He graduated from RISD (Rhode Island School of Design) with a BFA in Photography after studying with Paul Krot and Aaron Siskind. His studio is located in Cumberland, Maine.
His work has garnered awards in prestigious competitions such as the International Photography Awards, Tokyo International Foto Awards, Prix de la Photographie Paris, Photographer's Forum, Black & White Spider Awards, Texas Photographic Society, Moscow International Foto Awards, PhotoReview, and International Contemporary Art Awards. Additionally, his work has been included in private and corporate collections. Many of his images have been selected for solo and group exhibitions both nationally and internationally, as well as featured in various publications and CD covers.