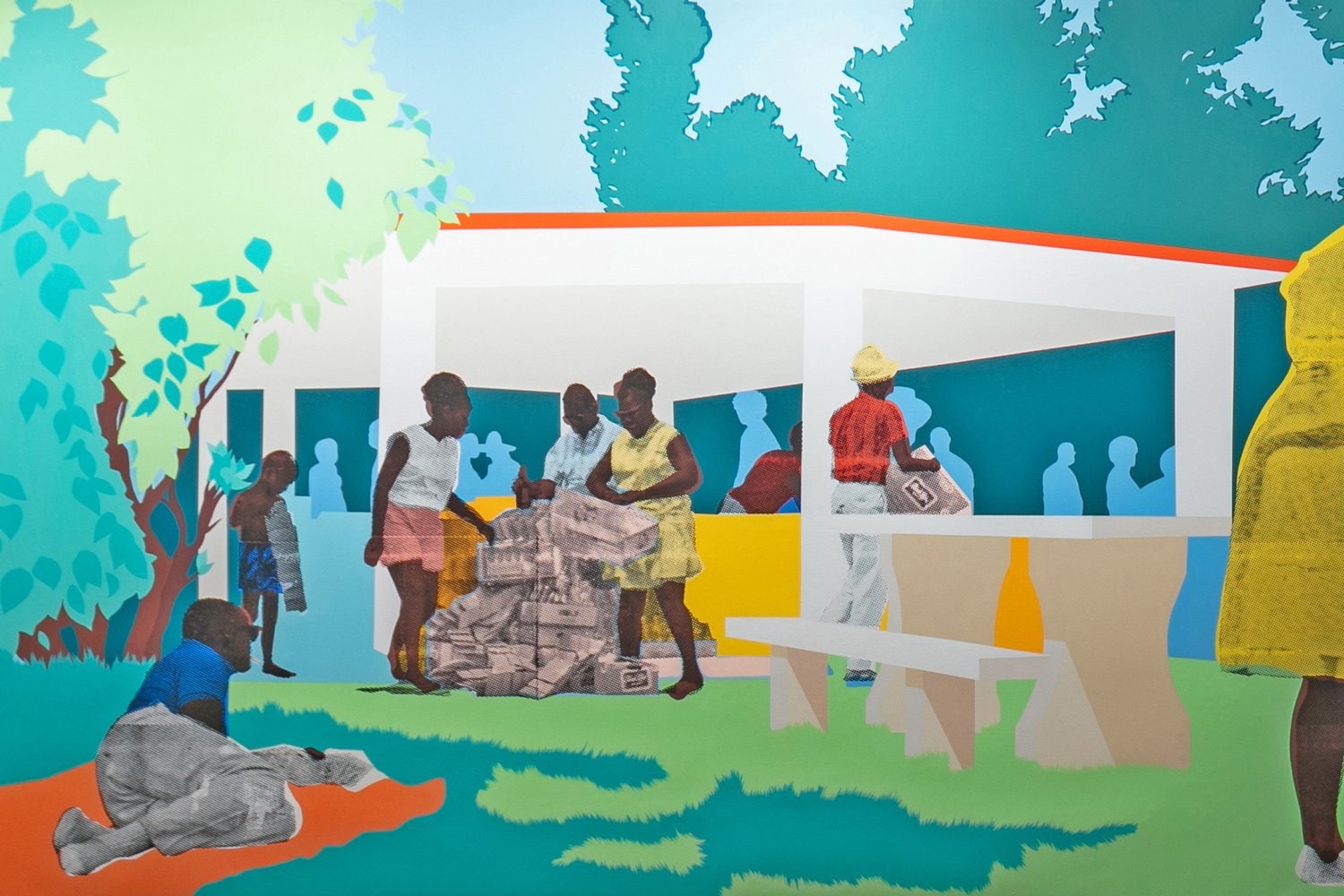 -Kristopher, we'd love to hear your story and how you got to where you are today, both personally and as an artist.
I was born in Denver but did most of my growing up in Chicago. As a child, my mother would take me to the Art Institute almost every weekend - That's where I fell in love with painting and the energy of the city. Somehow I already knew I wanted to make something that contained the same power that those works had.
As a teenager, I found that skateboarding and artistic creativity go hand in hand; both require individuality, problem solving, an understanding of what came before, and the willingness to fall more than you land. I quickly fell in love with skating's rock and roll aesthetic and discovered that I could pay for more equipment if I began making stencils and designing t-shirts and decks for my friends. That was the first time I ever got paid for my work and It felt like magic!
After graduating high school, I enrolled at the School of the Art Institute of Chicago where I studied painting, screen printing, and later, Art Education. As young student-artists looking to create opportunities for ourselves, my friends and I started throwing our own 'Art Shows'. AKA house parties where we filled the walls with our own work. Through those experiences I learned that my artistic practice could be so much bigger. It can look like collaboration, it can look like storytelling, it can look like curation, it can look like community!
I met Corianne, my future wife, at school. After graduating, we decided to start fresh by selling everything and moving together back to Denver. At that time, the path was really unclear. We didn't know anyone, but we knew the best way to get connected to our new artistic community was to get involved.
In April of 2016 we launched ODESSA Nomadic, a small website where local artists and enthusiasts could track all the exhibitions and other events happening around the city; we began writing about artwork we loved, hosting roundtable events, curating small exhibitions, and eventually partnered with Collective SML k in the Santa Fe Arts district to open Odessa Gallery for two years.
In 2019 after 12 exhibitions and dozens of events, we closed the gallery and moved to an 80-acre ranch Colorado's San Luis Valley - A small farming town up in the Sangre De Cristo Mountains. Around that time, we accepted joint positions as Director of Galleries and Professor of Museum Studies at the University of Northern Colorado. This provided an amazing opportunity to teach at a high level, make a more stable income, and focus energy back onto our individual artistic practices!
Over the next year and a half we renovated an old stable shed into a full studio right here on the ranch! - Adding flooring, electricity, drywall and insulation. Finally, in 2021, I returned to my own studio practice full-time and began work on this latest body of work, 'Just As I Am' which is now on view at BMoCA.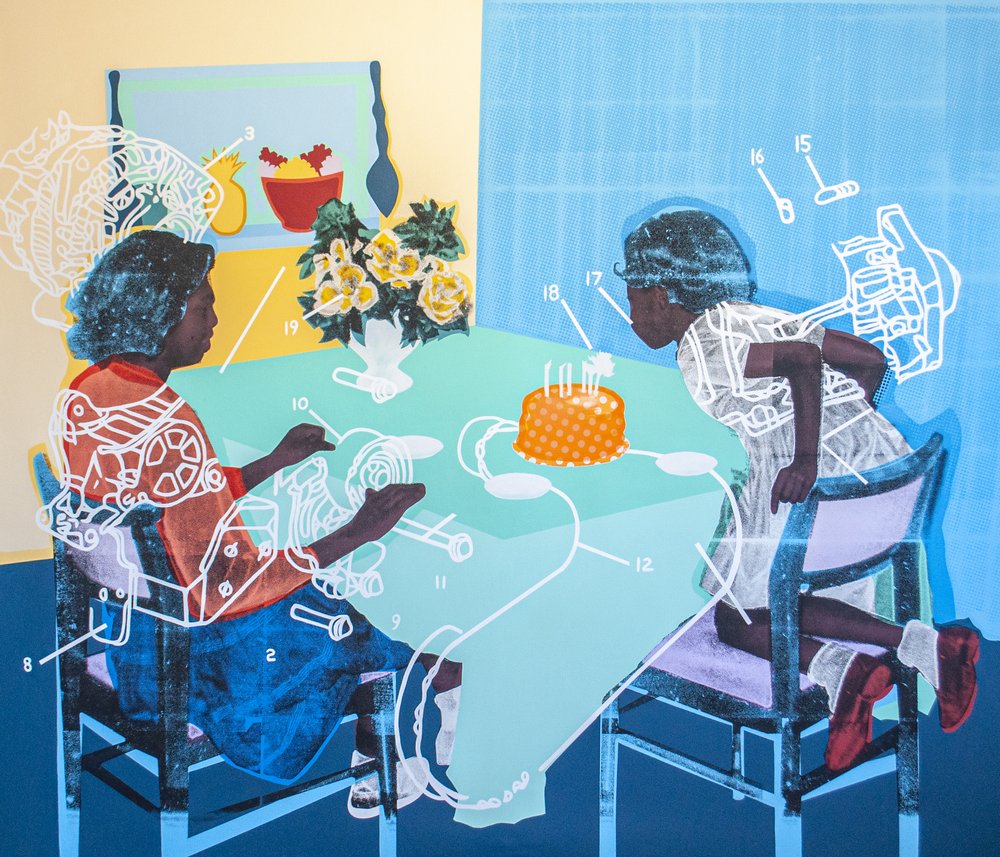 -How do you translate your artistic style?
My style comes from a love of both printmaking and painting. My favorite part about screen printing is that it's physical, high-stakes, and unforgiving! Sometimes things go horribly wrong, but sometimes things go right! Painting, on the other hand, can be more spontaneous, conceptual, and experimental. Combining these two opposing forces pushed me to take new risks, challenge my skills, and find meaning in the process itself. Drawing inspiration from machine diagrams and anatomical studies, I'm interested in how color and line can be used to communicate both information and emotion.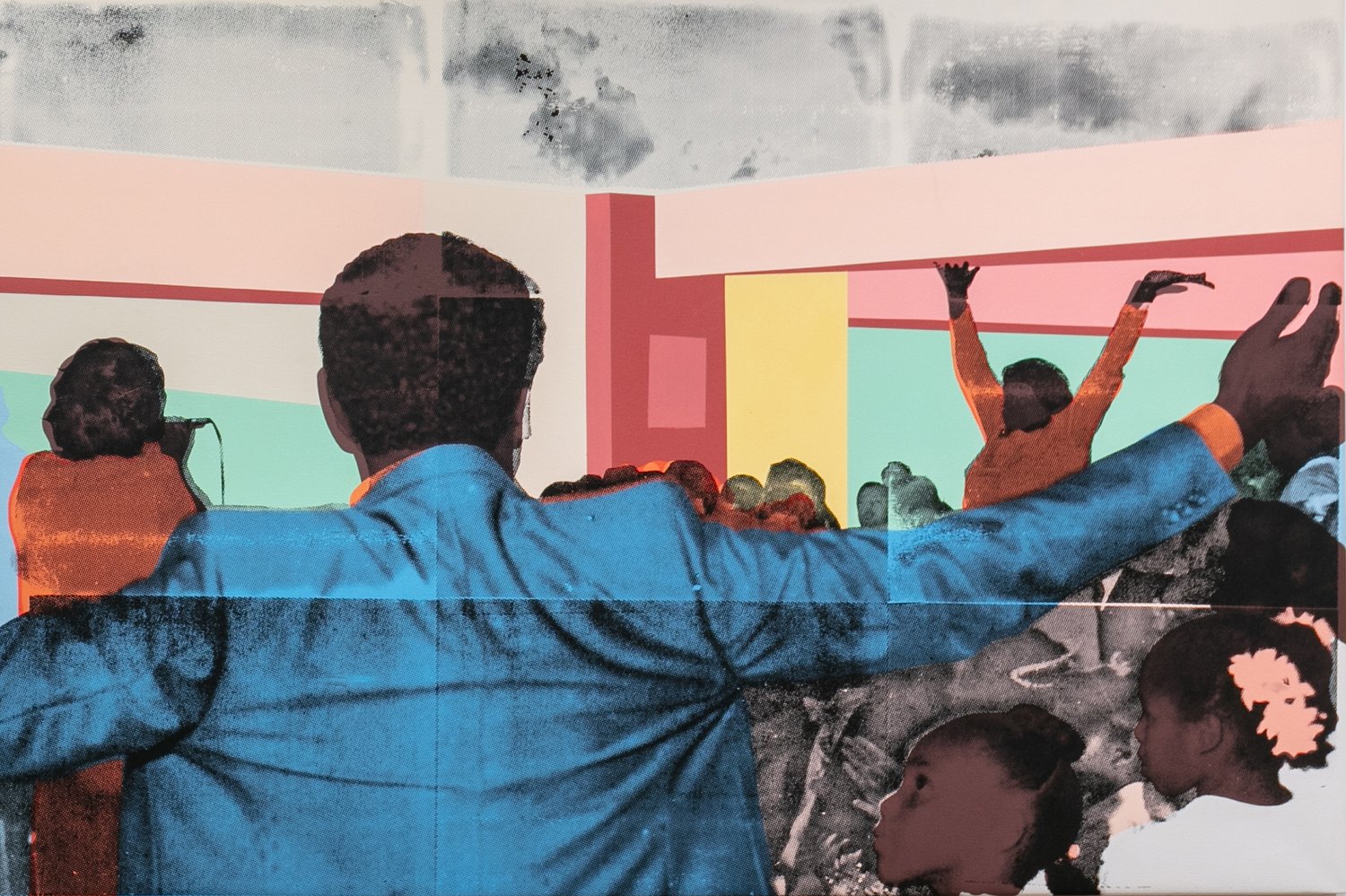 -Walk us through your path of creating work that is meaningful for you?
I think, to create meaningful work is to create something that is meaningful to oneself - Something not just rooted in the intellectual, but more importantly, the personal. I try to think of my work as a byproduct of my own life and experiences. The relationships I've formed, the ideas I'm thinking about, the questions I'm asking, all come from my own journey.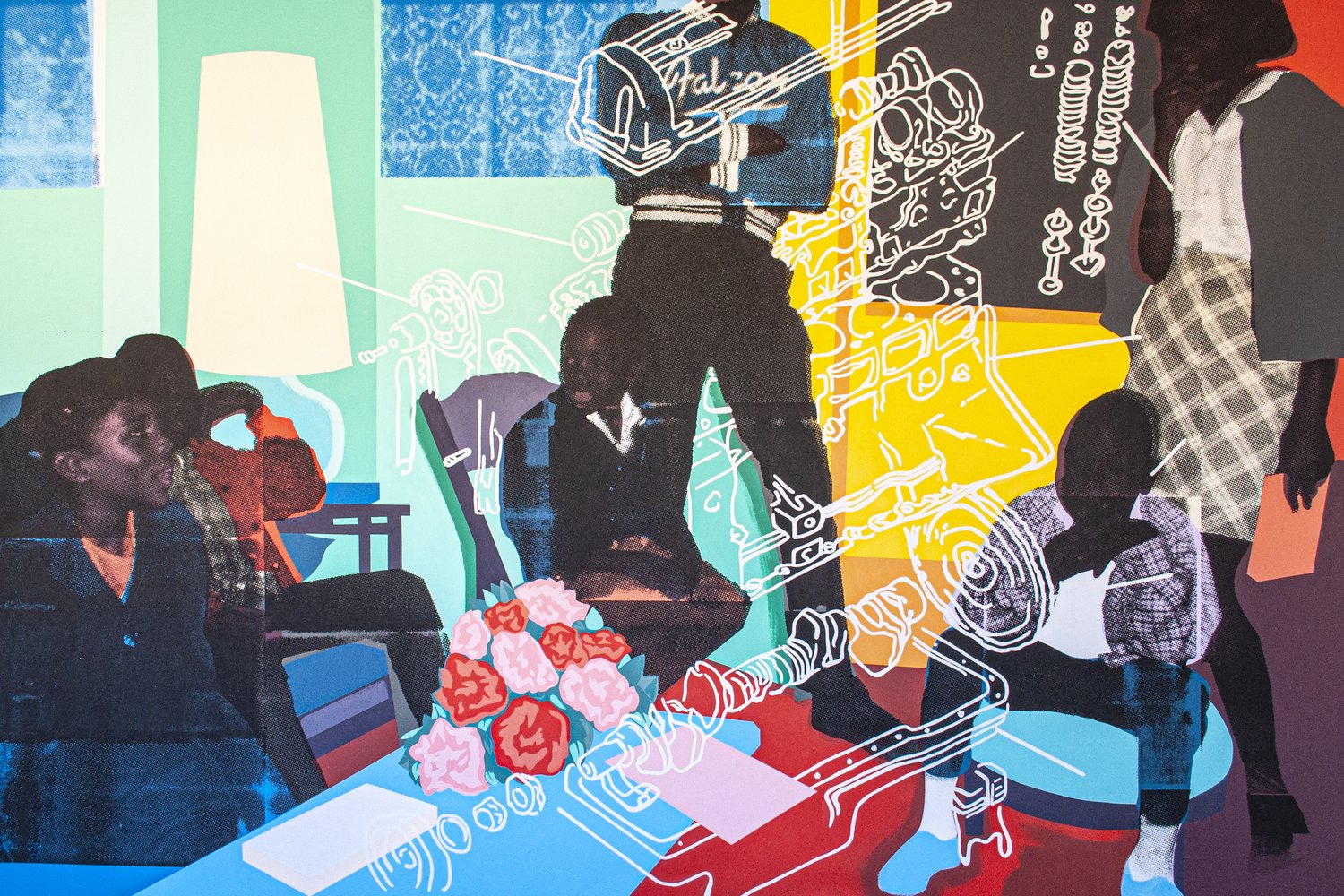 -Is there something you haven't yet achieved in your art?
Working with BMoCA this year has been such an incredible honor, I'm so thankful to the entire museum staff for trusting me with this work and for giving me so much creative freedom in the development of this show! Now, with my new representation at Denver's K Contemporary Gallery, my goal is to continue working as a full-time artist, showing around the country, and developing my work further!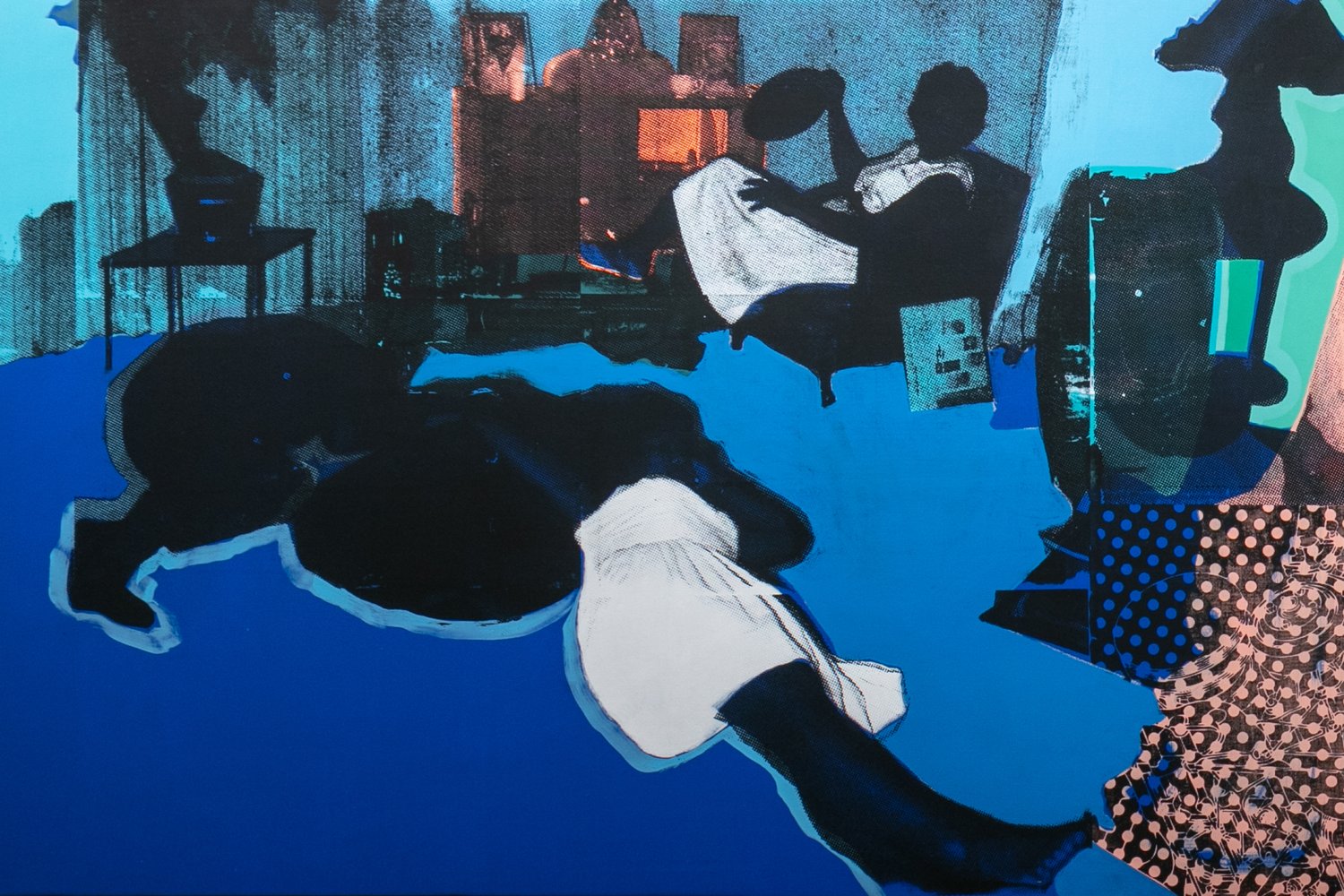 -What's the best way for someone to check out your work and provide support?
My debut solo exhibition, 'Just As I Am' features 16 brand new large-scale paintings and will be on view through February 19th, 2023. You can also see my work and learn more about me at Kcontemporaryart.com or visit my personal page at Kristopherwright.art
My work is about the disconnection women can experience to their bodies by complying with standards of beauty and acceptability that are imposed upon them in western culture. These standards are determined by the dominant culture and problematize bodies that don't satisfy these standards. This failure to satisfy these standards are then remedied with modifications to the body. These modifications come in the form of consumer products that require time as well as money to execute. In my work I reference the historical nude, female sexuality, and body objectification. Color is used as a strategy to address gender and the privilege given to a caucasian appearance. I use pattern as a way of addressing the labor required in presenting one's appearance, and the removal of individuality in western beauty standards.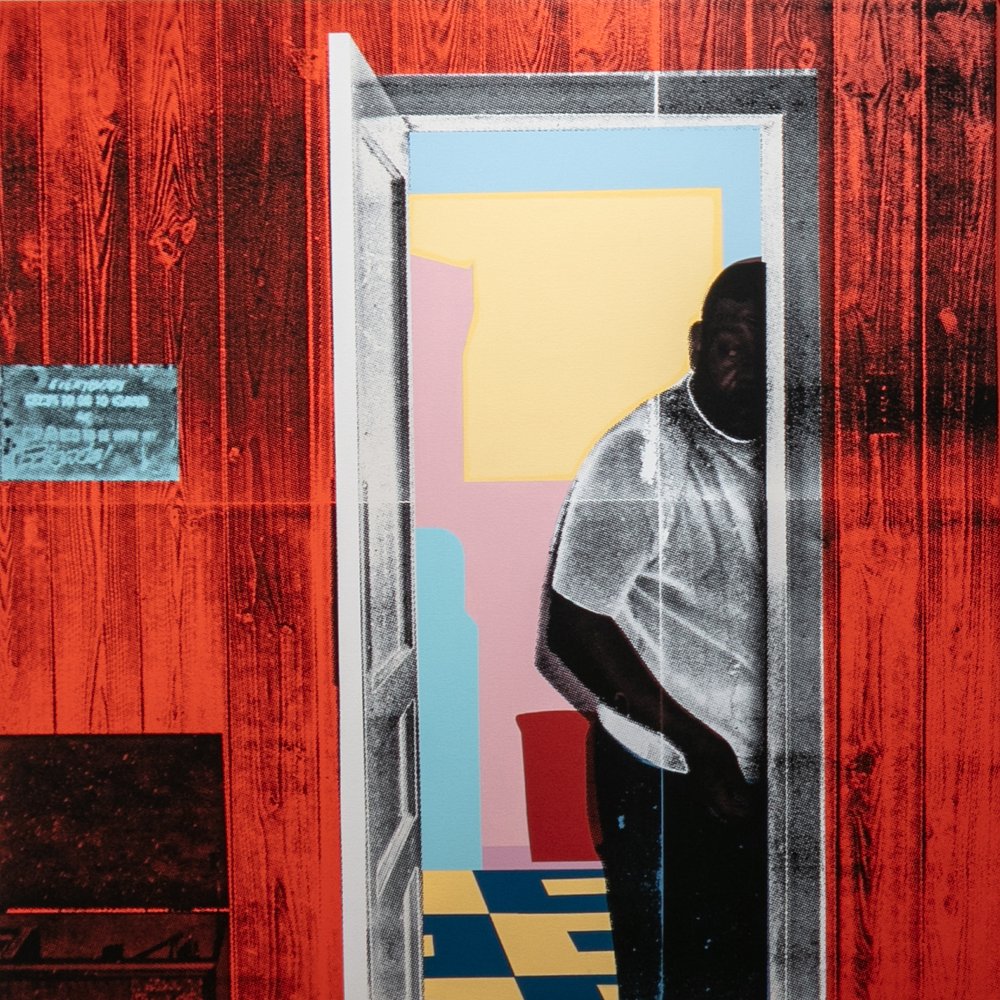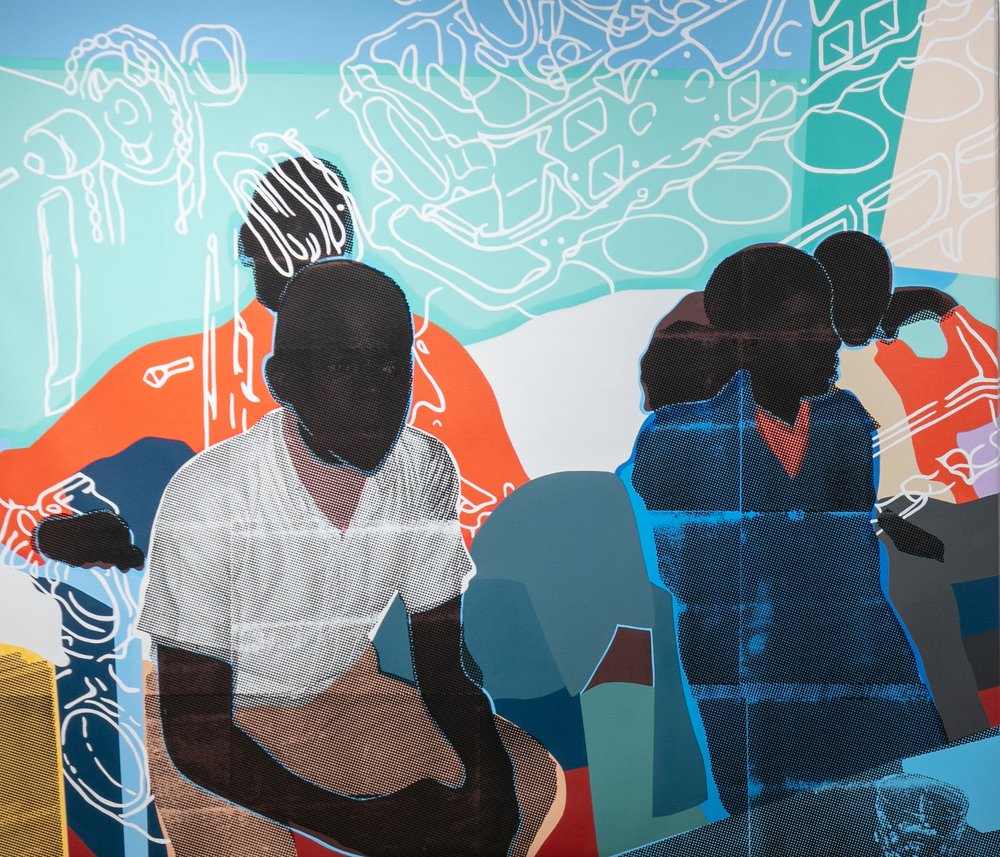 Lisa Roggenbuck is an Idaho based painter, filmmaker, performance artist, and educator. She was born in Boise, Idaho, where she grew up and received her MFA in 2020 from Boise State University. Roggenbuck began her career as a tattoo artist in 2001, which ignited her interest in how bodies are influenced by social ideas and how one asserts their identity within those constructs. After 5 years in the body modification industry, she retired and worked as a stripper for the next 13 years—an experience that would later inform her current work as an artist. Roggenbuck's art deals with the disconnection women can experience to their bodies by complying with standards of beauty and acceptability that are imposed upon them in western culture. In the past 4 years, her work has won 7 awards, including the Distinguished Thesis & Project Award for the Creative, Visual, & Performing Arts, and the Presidential Scholar in the Performing & Visual Arts. She currently teaches painting & drawing as an adjunct professor of visual art at Boise State University.
​