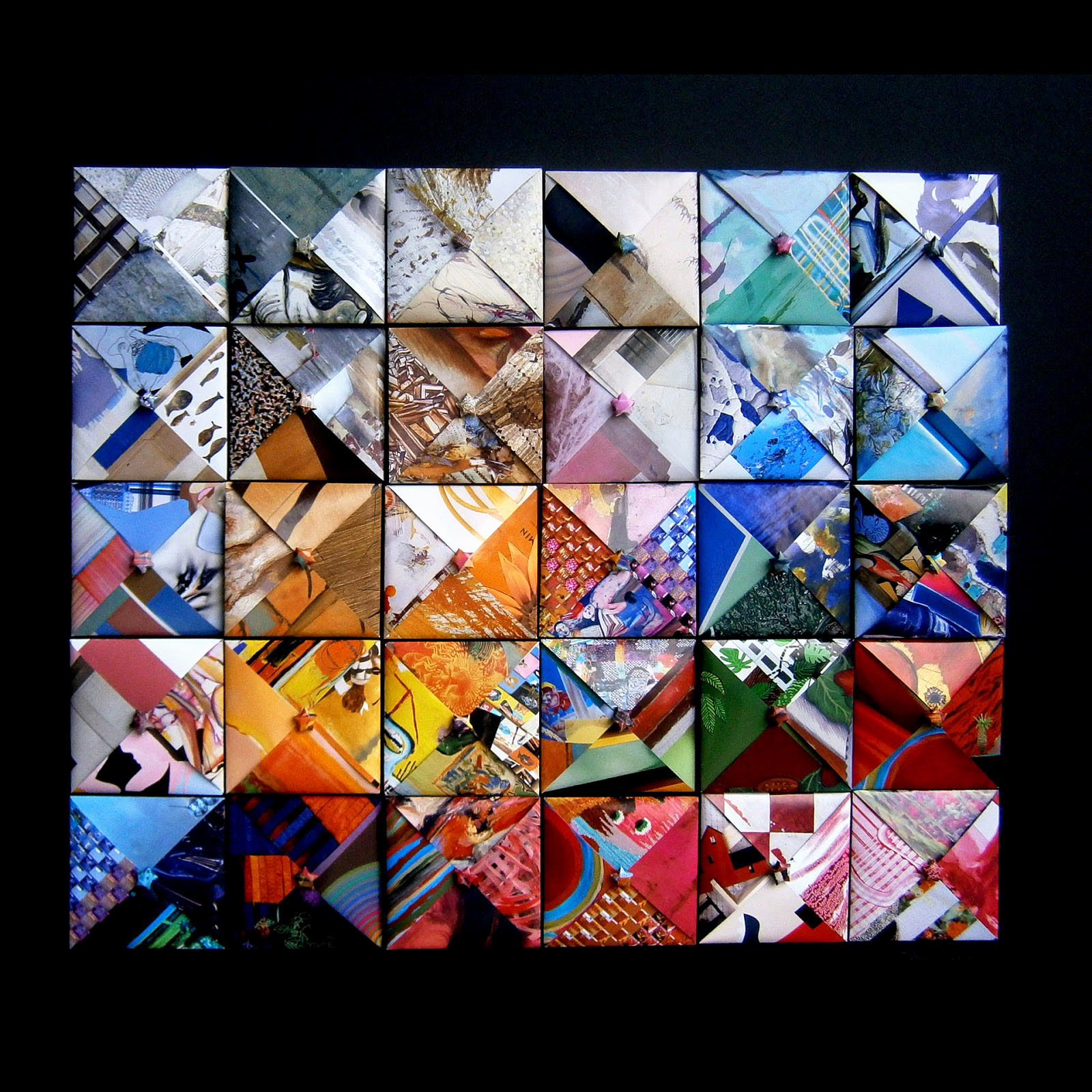 -Nga, we'd love to hear your story and how you got to where you are today, both personally and as an artist.
It was in the 1990s, and I was a stay-at-home mom of two young boys. During those years, there was no internet or online ordering service. Companies that sold clothing, household items, plants, and flowers would usually send paper catalogs to potential customers by mail. Some of the images in the catalogs were quite colorful and beautiful, especially the flowers, which caught my artistic eye. One day, the idea to recycle the colorful paper came to me through origami. I still remember all the folds that I had learned and made during my childhood days.
When I was about eight or ten years old, I lived in Saigon, Vietnam. My family was poor, and we couldn't afford toys, so my siblings and I made our own toys out of recycled newspapers, old homework, leaves, and plants. We created airplanes, boats, gliders, guns, fans, kites, birds, fish, and flowers. One idea led to another, from a single fold of one object to multiple folds, and finally, an entire artwork that combined them all together. Now I can't stop folding and creating!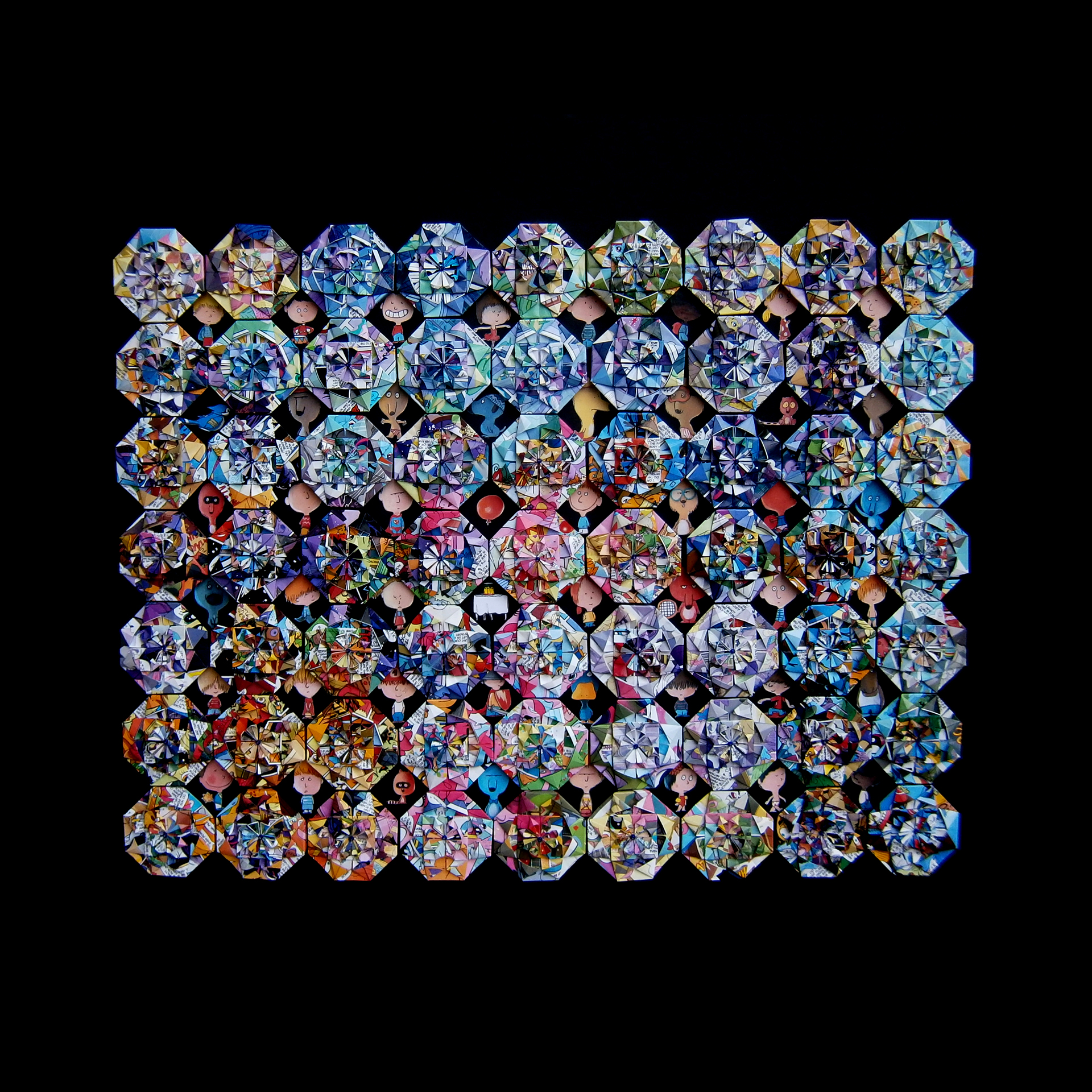 -Walk us through your path of creating work that is meaningful for you?
I love the idea of the three Rs: reduce, reuse, and recycle, and my artwork reflects this great idea. I want to introduce and show my work to the masses, especially to the younger generation. Hence, displaying my art in a public setting is very important, and it's my main goal - the more viewers, the better.
Each of my recycled origami carries a simple message: that you don't need new, fancy, and expensive paper to create beautiful artwork; just look around your environment. Furthermore, due to the limited collection of recycled paper/material, you will create a unique work of art in the world.
-Do current events, local or global, affect your work and your focus?
Recently, I have heard on the news that there is a large island of trash that floats in the Pacific Ocean. I'm frustrated and upset by that news. However, it inspired me to create two origami works which I called "Green Warriors I & II". They both carry a message that anyone can be an environmentalist, be they young, old, boy, girl, woman, or man, regardless of which part of the world you come from. By using less and recycling more, not littering, cleaning up beaches, using solar energy, and planting more trees in your neighborhood, each of us can contribute to making the world a better place.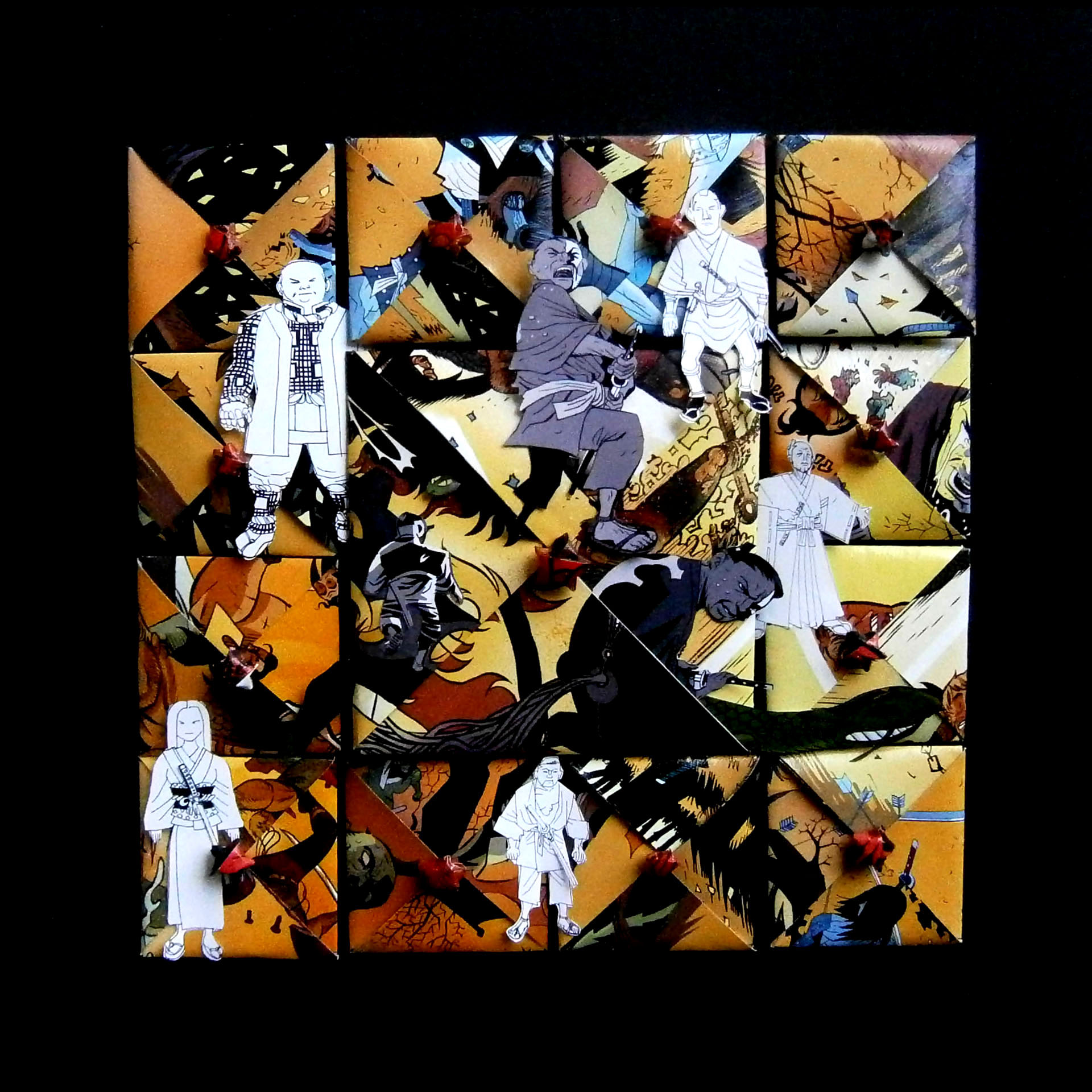 -What can cities and communities do to encourage and help art and artists thrive?
Because of the COVID-19 closure, the community and government have created lots of grants and programs to help artists get through the tough times, and I think that was a brilliant idea.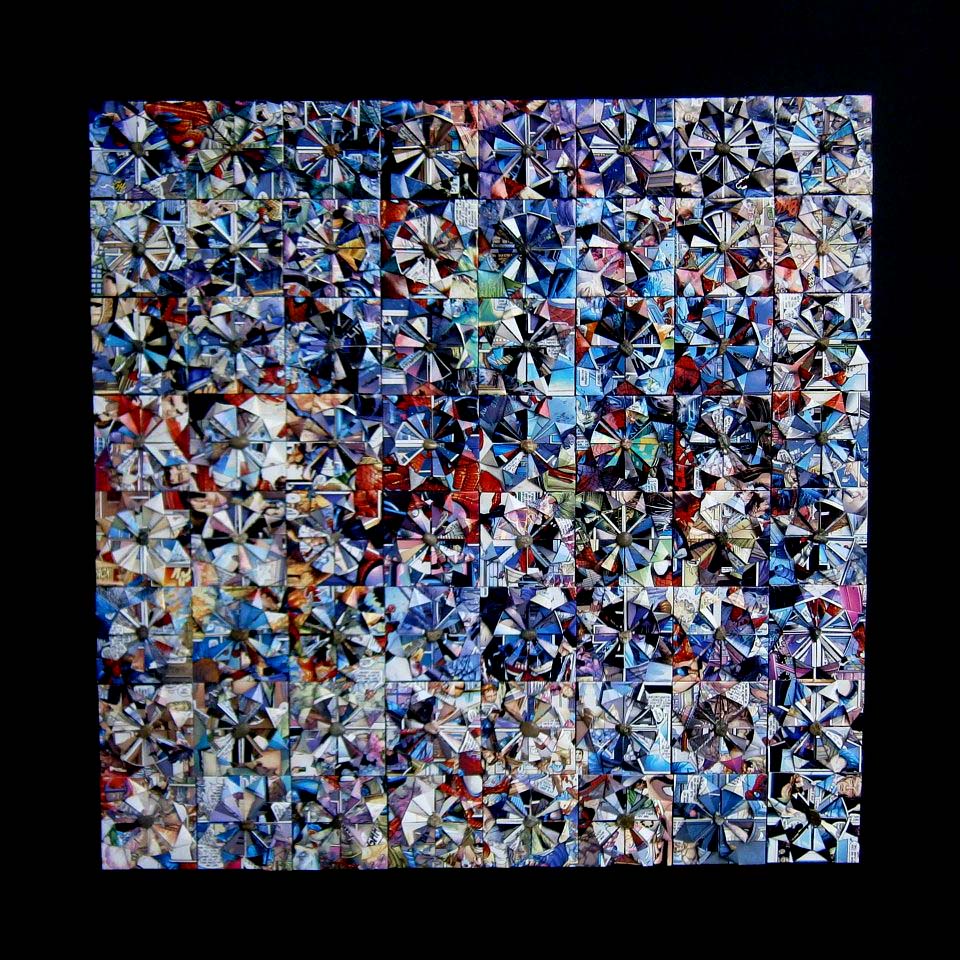 -What's the best way for someone to check out your work and provide support?
To see more of my work, please check out my weblog and Facebook page below. Thanks so much for featuring me and my origami work on your website.
As a child growing up in Viet Nam, I learned paper folding to make my own toys when I was about ten, and now I incorporate it into my artwork. My origami concentrate on the themes of environmental stewardship through the use of recycled materials, and on illustrating the multifaceted interactions between man and nature, plant and animal, pattern, shape and color.
My origami also highlight the innate tensions between pattern and regularity of form, irregularity, spontaneity and emotion. I stress the use of mostly recycled materials in order to show that art can be both sustainable and affordable, and my goal of having my works displayed publicly, is to drive this environmental message forward for the public benefit.
In my over forty years in California, I've seen lots of changes in cities' public buildings, parks and downtown areas in terms of seeing artworks added. I love this idea and would like to see more permanent art pieces in cities' public places that reflects the diversity of our cities. Most of us are immigrants from a distant land and we often bring and introduce to this new land our arts, games, foods, costumes and cultural heritages. These are important parts of who we are, the more we know the better to bridge the gap of misunderstanding and ignorance about one another. And what's a better way to show that other than in public streets, parks and buildings through art?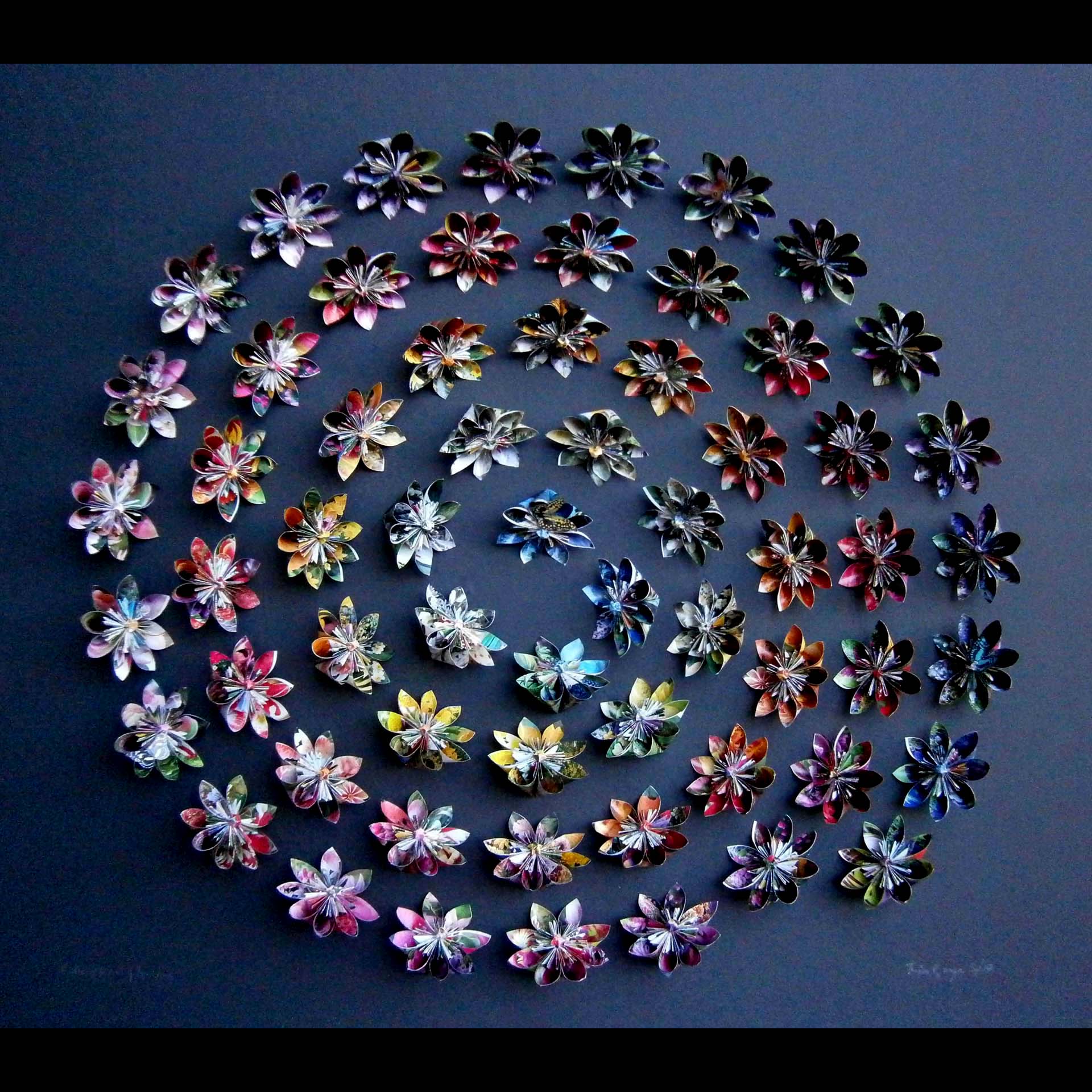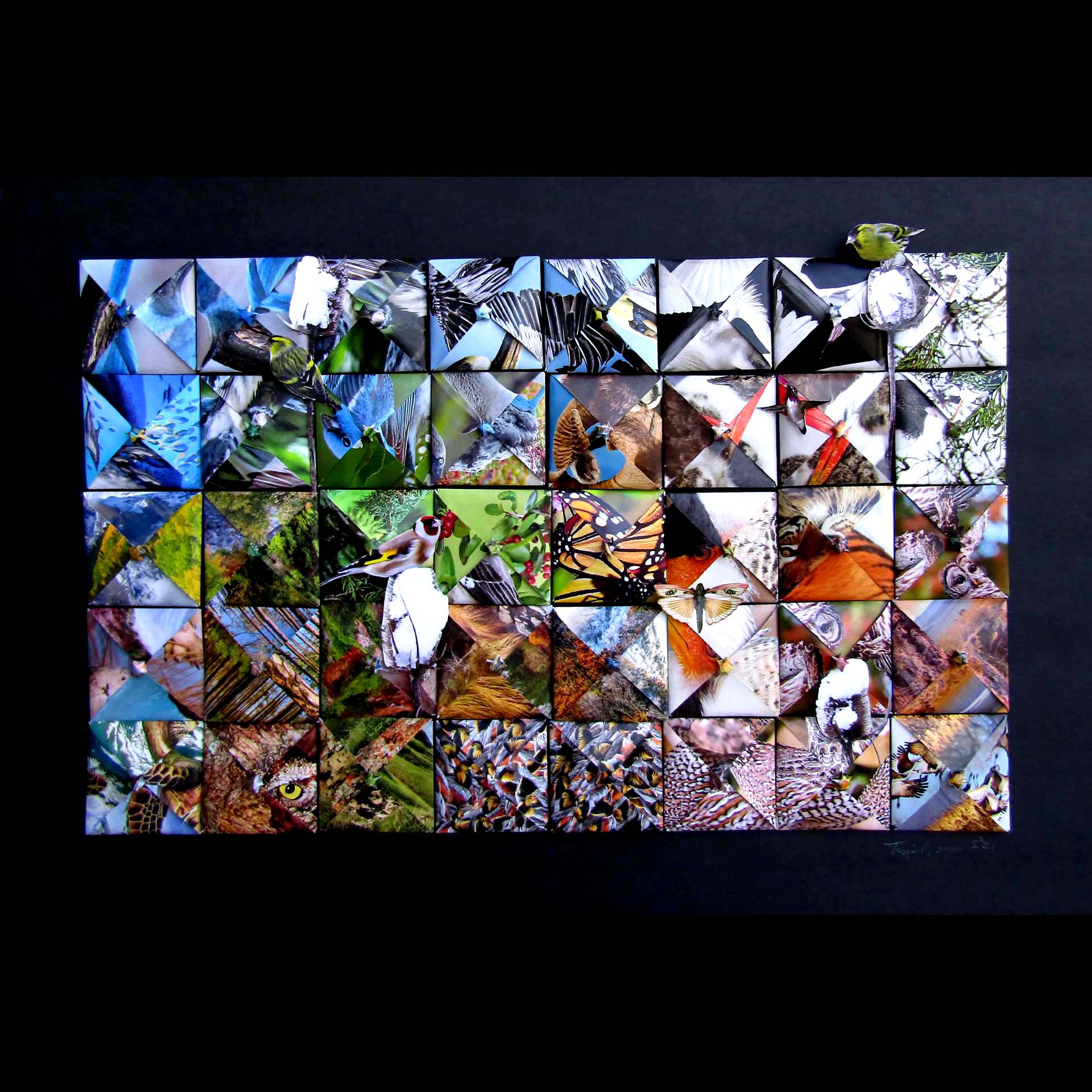 Nga Trinh came to the United States as a refugee at the end of April 1975 from Saigon, Vietnam. She graduated from UC Berkeley with a Bachelor of Fine Arts. Nga is an origami artist who uses mainly recycled paper for her folds. Her works have been purchased by private collectors in Berkeley, San Jose and Sacramento, Roundtree Visual Company in Emeryville, The Alameda County of Arts Commission, City of Mountain View's Community Center, City of Hayward Main Library and San Francisco Arts Commission.