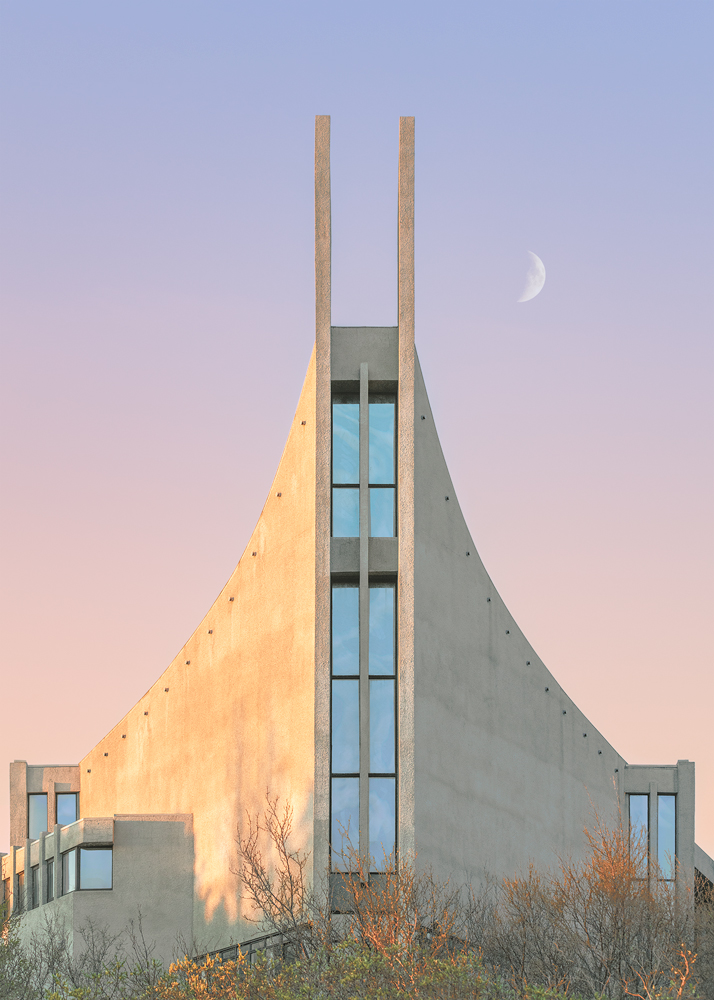 -Serena, we'd love to hear your story and how you got to where you are today, both personally and as an artist.
When I was very young, my mother gave me a disposable camera to take with me on my first school camp, which led to an ongoing fascination with taking pictures. During this camp, I attempted to photograph penguins returning to their burrows in the dark. We weren't allowed to use flash and needless to say, all of the photos were completely underexposed! I wasn't allowed to touch a camera again for many years. This only served to pique my curiosity so I spent most of my adolescent years saving up for a proper camera that I would go on to teach myself how to use.
When I grew older, I began moonlighting as a music, events and documentary photographer whilst spending my days as a full-time mental health clinician. After just over a decade of working on a psychiatric crisis assessment and treatment team, I reduced my hours to focus on doing photography instead. One thing led to another and soon, I found myself moving overseas – first to Germany and then the Netherlands, before settling in Iceland where I have now lived for the past few years.
Travelling inspired me to weave stories into my work though it wasn't until I stopped moving that I was able to delve deeper into understanding how to use my art to explore the many ideas that I constantly have floating around in my head.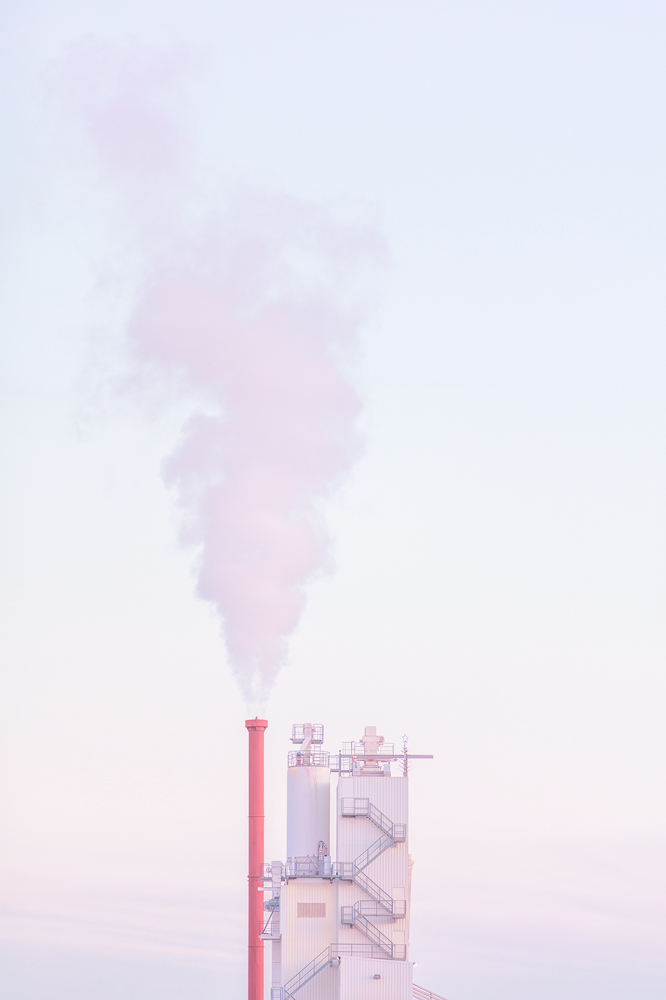 -What are the questions that drive your work?​
I have a deep-seated interest in science, which influences a lot of my work. The driving force beneath that is a yearning to find a place in the Universe.
A lot of my art has an emphasis on connecting with everything around us, exploring the idea that we are not just part of nature but part of everything as a whole. I think a lot about the particles that make up our bodies, the materials around us that have come from the stars, where we might have come from and where we might be going from here.
For me, there is endless fascination in contemplating human nature and how we will continue to exist on Earth or even on a planet that we might colonise in the future. Albert Einstein once said that imagination is more important than knowledge and I firmly believe that the human ability to wonder about our own existence is a wonderful source for creativity.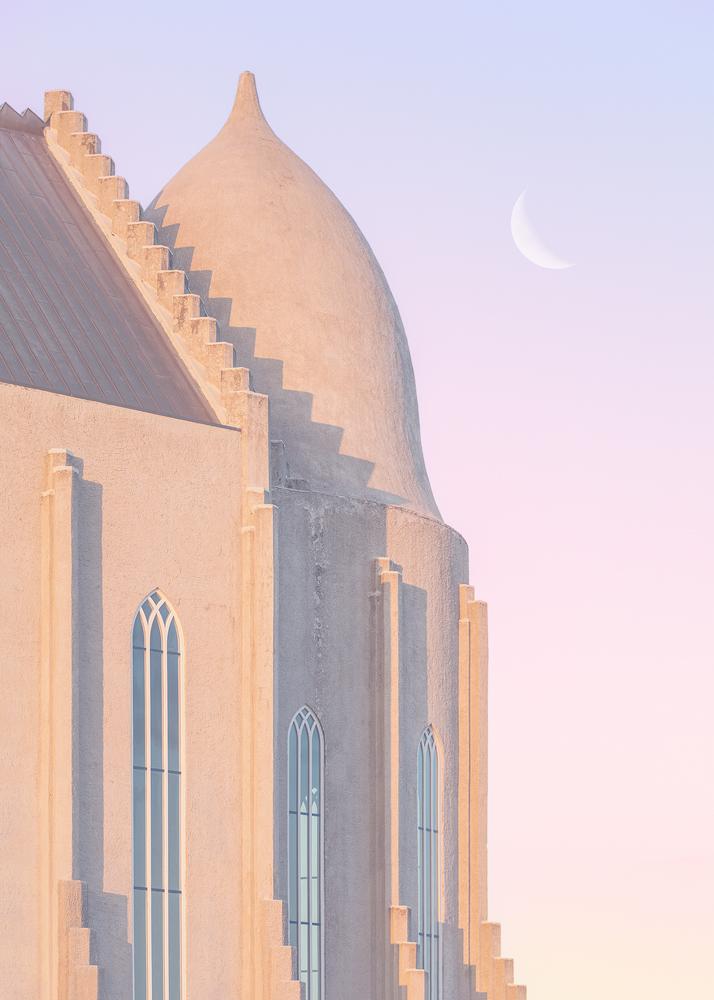 -How do you translate your artistic style?
My style pays homage to sci-fi culture, representing the relationship between reality and what might eventually be. I enjoy taking relatively mundane scenes that people might often ignore in their day-to-day lives and transforming them into futuristic yet reasonably down-to-earth environments. I think pastel colours are often associated with synthwave science-fiction film soundtracks from the 80s so I like to use these colour palettes to invoke a sense of dreaming about a time that is yet to come.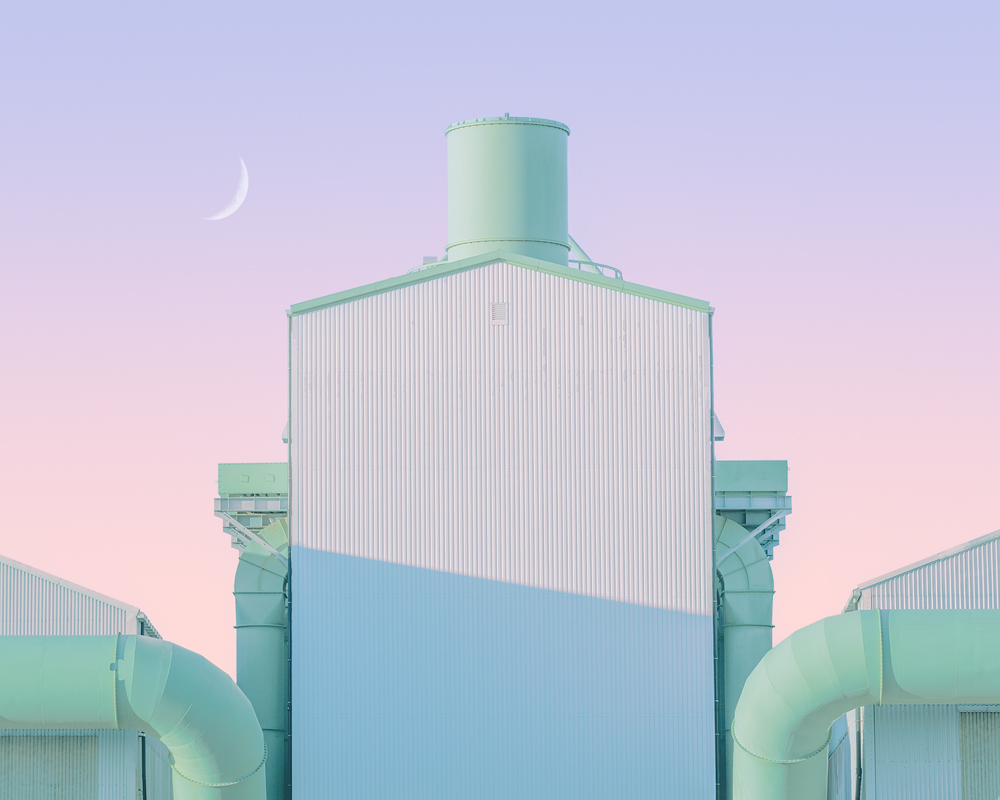 -Is there a message or inspiration that you hope others will take away from your work?
I love hearing about how others interpret my work. For some, it's quite literally industrial architecture while for others, the imagination takes hold and they're transported into outer space.
Ultimately, I'd like to open up a conversation about the impact that we've had on our planet and how we can move forward when the time comes to terraform another world. Will we make all of the same mistakes again? How will we obtain the resources that we need to survive? Is it possible for us to survive somewhere else, given that the formula for intelligent life on Earth seems to be so distinct? And is it enough to just survive on another planet? What else would we need to fulfil our human condition? Could we ever build a Utopian world or are we destined to meet an ending within the next couple of generations?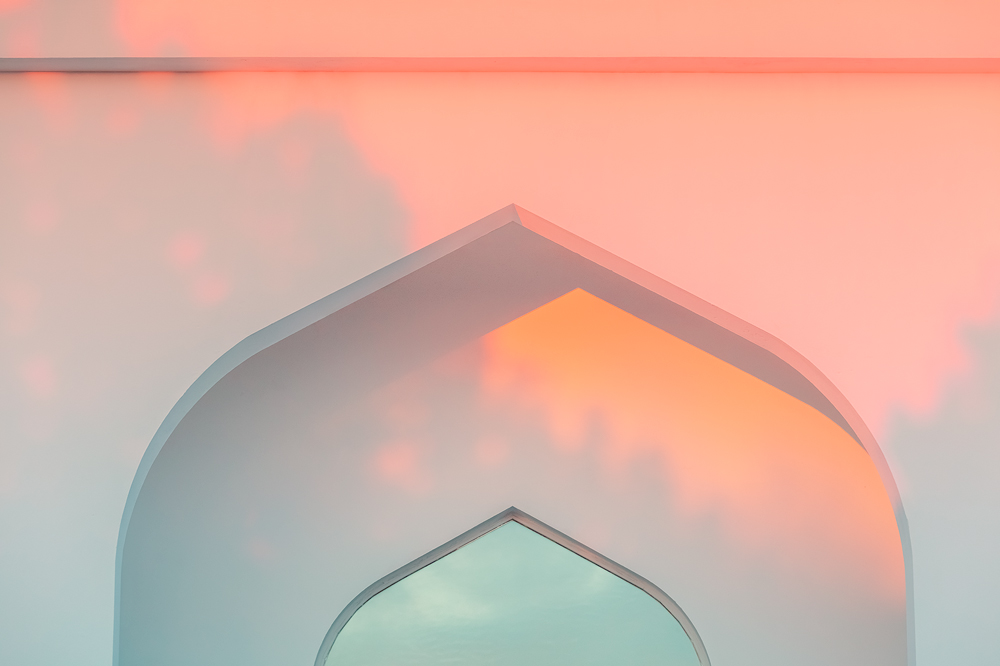 -What's the best way for someone to check out your work and provide support?
My work will be on display until the end of March at Aletto Hotel in Potsdamer Platz, Berlin, Germany. Selected pieces from "2021 ± II: Utopia Broadcasting" will then be exhibited as part of the Sony World Photography Awards Exhibition at Somerset House in London, UK during April and at the Belfast Photo Festival from 2nd to 30th June, 2022. Otherwise, my website www.serenavsworld.com and Instagram @serenavsworld are probably the best places to find me. Thank you for this wonderful opportunity to share my work with the readers of Art Fluent!
2021 ± II: Utopia Broadcasting
Do you think that the first space colony created by mankind will happen during your lifetime? Technology has advanced so quickly over the past few years. In the overall scheme of things, we're just a flash in the pan and yet we've done so much to change our planet. Humankind is leaving a profound legacy on Earth, turning it into the paradise that we want it to be or perhaps farewelling a paradise that we've already lost. '2021 ± II: Utopia Broadcasting' encapsulates everything about human construction, sheer curiosity, consumerism, as well as the wonders and dangers associated with science. The overall aim of this project is to utilise existing structures within the Icelandic landscape to transport the viewer's imagination to another world that exists outside of time. In doing so, the hope is to invoke conversation around themes of futurism and dreams for a better life amidst the darker side of human ideals.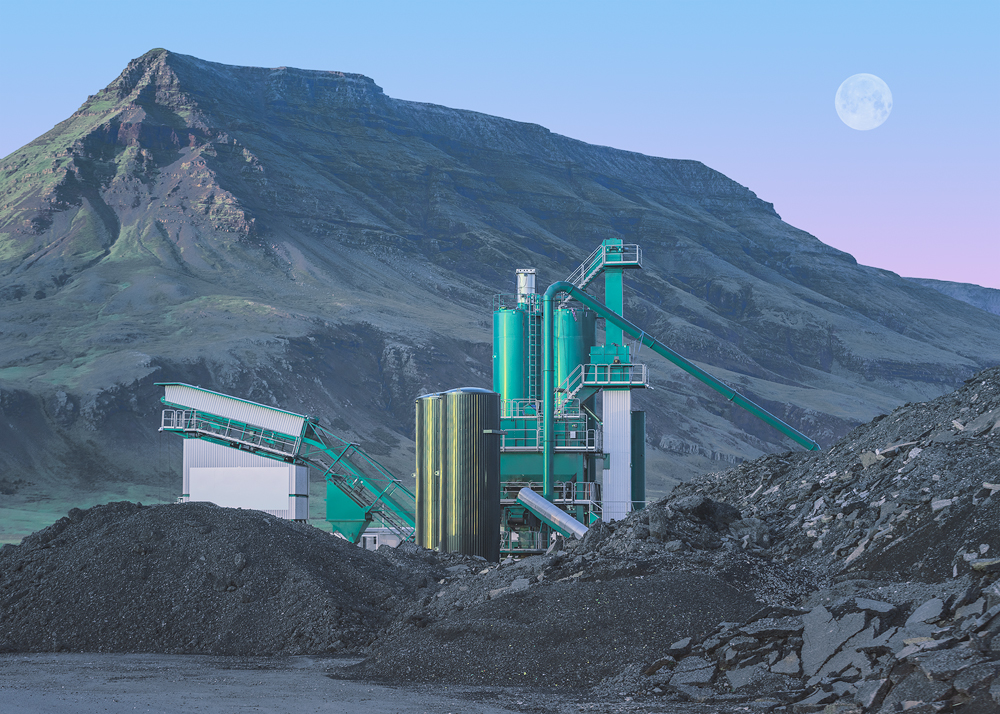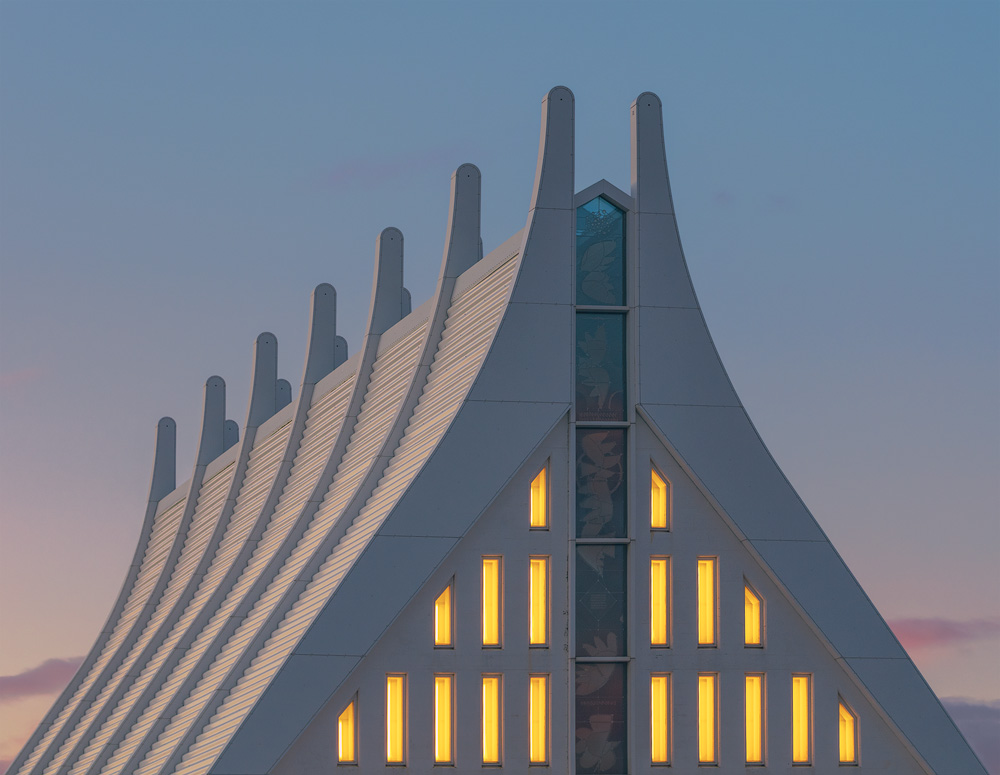 Serena Dzenis is a lens-based artist from Australia who resides in Iceland. She uses her work to tell stories about science, conservation, environmental issues and the future of mankind. Serena's photographs depart from the traditional, with a focus on capturing the otherworldliness that is sometimes associated with nature and human constructions on our own planet. The emphasis of her art is on storytelling within the landscape – connecting with the land and exploring the outcomes of human desires while immersing oneself in the rhythms and dangers associated with the living presence of this world.
​